I put the flat of my tongue on her clit and let Carol grind back and forth on my tongue. That did it. "Oh Geez! Jim! Yeah! Yeah!" I twisted her nipples hard as she came in my mouth again. "Ooooh! Fuck! Oh my… Shit…" Her body broke out in goosebumps again as her orgasm pulsed through her body. "Good one…wow. Can't believe you are a rookie cunt licker."
"I had the book, remember?" I said, wiping my face on the comforter. "And a good teacher…"
"No, seriously. My husband can't eat pussy worth shit. Doesn't like it, doesn't want to do it. You know just what to do."
"That's easy," I replied. "You telegraph what feels good. I just do it again. You don't exactly have a poker pussy. I love feeling you cum when I lick you."
Carol sat up on the bed. I was kneeling on the bed, stroking my cock. She put her hand behind my neck, drew me close and kissed me hard. Her other hand took over stroking my cock.
"Mmmm…nice and hard again. I love that. C'mon, I have something you can put on that." She took my hand and climbed off the bed. She reached under the bed and pulled out a pair of bright blue stiletto heels. "These will help me match your height," she said, bending over to slip them on. She led me downstairs, both of us completely naked, save for her heels.
"Where are we going?" I wasn't worried, just curious.
"Kitchen. I think it is boring to only fuck in bed. Am I right that you are still a virgin? Never had pussy on your dick?"
"Uh, no." I said, blushing a bit with embarrassment.
"Ah. Interesting. I don't think I ever fucked a virgin. You know what to do." We got to the kitchen, and Carol sat up on the kitchen island and grabbed my cock again. "Good. Your tall enough for this. My short ass husband couldn't get his dick above the counter." She laid back on the island, pushing my head down as she did. "Lick me for a minute. I want to be nice and wet when you stretch my pussy." Carol put her legs on my shoulders as I bent over to lick her already quite wet pussy. I wrapped my lips around her clit and sucked it into my mouth again, swirling my tongue all around her throbbing nub. "Fuck yeah. You just found my new favorite way to get eaten. Yeah. Don't stop. Suck on my pussy." My face was wet again, with her juices running down my chin and dripping onto the cold granite. I paused playing with her clit to lick up around her hole. I slid down and licked the wetness from her taint. She moaned and I lifted her hips a bit and ran my tongue over her nice clean butthole. She moaned again. "Ahhhhh! Bad boy! Save that for later. Fuck me now!"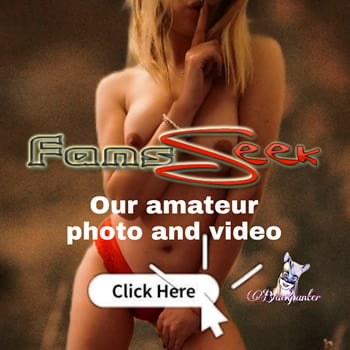 I stood up straight and moved closer. Carol's legs were pointing straight up, the green stiletto heels by my ears, pointing towards the ceiling. Carol reached between her legs and placed my cock at the entrance to her pussy. "Push! Just push it in!" We were watching each other's faces to see the reaction—me reacting to my first pussy, her reacting to having her pussy stretched. Truthfully, my cock is pretty average length, six inches on a good day. But I have since learned it is pretty thick. Carol's eyes widened at I entered her, my balls slapping against her taint. I didn't see any more reaction as I closed my eyes as I felt my dick swallowed by warm wet tight pussy for the very first time. If I hadn't cum an hour earlier, I would have blown my load right then on the first stroke (as I did with more than a couple girlfriends soon after).