Aunt Carol is mom's younger sister. She is five years younger and is built like Jessica Simpson, if Jessica was tall with long, beautiful legs.
Aunt Carol stands at 5'9" and is all legs. She had always been my favorite. As a kid growing up, she was always willing to spend time with us kids, always taking time to play games and ask us about school and our friends. I walked around with an perpetual hard-on, as I started noticing girls. To me, Aunt Carol was a beauty queen and I started noticing her tight clothing that showed off her hot body. Unlike the girls at school, aunt Carol has real big beautiful tits that fill out the tight blouses she likes wearing.
As I grew older, I got into Playboys (this obviously took place several years ago) and my admiration for all parts of a woman's anatomy increased. The pictures would emphasize a woman's tits, ass, tight body, hips and legs. Plus, all the women were made up to look completely gorgeous. To me, that become the idea of the perfect woman. What I also discovered was that aunt Carol could easily have been a Playboy model. She has a gorgeous face; not cute, gorgeous, elegant. Britney Spears is cute, but Nicole Kidman is elegant. She is tall with long legs, nice hips with a slim waist and a rack that is just as big as the women in Playboy. At the time I knew nothing about sizes, all I knew is that they were big and perfect. Her ass was a work of art. Similar to Jessica Simpson, only slightly bigger but tight and full. She looked like a goddess in whatever she wore – jeans, shorts or bikini. The shorts and bikinis best showed off her best feature – her long, smooth legs. Needless to say, I walked around with a hard-on whenever she was around.
So, when my mom asked if I would join them on the 4-day adults-only cruise they were scheduled for in a week, where I would be aunt Carol's "date", I immediately said "YES!" I am not sure if I was a bit too loud and too excited, but I really didn't care. Dad, mom, aunt Carol and her fiancé had been planning the cruise for several months. She had originally called to tell her that she and Brad had broken off their engagement due to him cheating on her with a lady from work. We would later find out out that the lady was the office tramp. She had nothing on aunt Carol, but his loss would be my gain. She was calling to cancel, saying she was not in the mood and did not want to be a third-wheel with mom and dad on the trip. Mom convinced her to go as planned, volunteering me as her "date"….and that is how I ended up tagging along on the cruise.
I had not see Aunt Carol for close to two years. She had moved four hours away for a job that paid her very well and it was the kind of job she had always dreamed of. As difficult as it was, she moved away with most of the family still in town. She was unable to visit often, but the two times she did, I was out of town.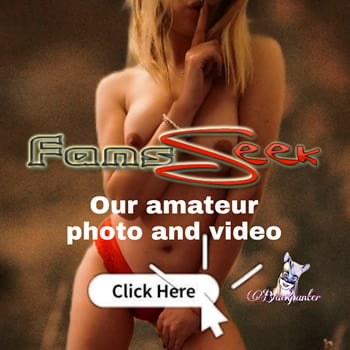 A kid can grow up significantly in two years. I had recently graduated from high school and I was sixteen when I last saw her in person. When I first walked out through the back door, I was pleasantly surprised. She was just as hot as always, laying out by the pool with mom and a glass of wine in her hand. She immediately got up to hug me and I realized that I was now taller than her (I had grown to 6′ tall from the last time I saw her) and that she felt great in my arms with her tits pressed tight against my chest. The bikini she was wearing certainly added to her hotness.