I turned her around, with me now on top. I was determined to get my mouth on her big tits, the tits that were the object of my desire for the past five years. I had released millions of gallons of cum masturbating, dreaming of this day. We slowed down our kissing, but my hands continued exploring her body. I moved over a bit to the side, allowing my hand to touch all of her. My hand went from her shoulder and over to her tits. I cupped her breasts, I pinched her nipples and continued roaming my hand all over them. "I see you like them, huh?" she asked.
"Mm…hmm. You don't know how long I have been wanting to do this."
"Since you saw me in the pool?"
"Try since I started puberty and discovered how sexy you were. Your tight shirts have been torturing me ever since" I said as I lowered my mouth and started sucking on them, finally. "Mmmmm…that feels so good baby. Oh yeah…" Her words encouraged me to not only suck on her nipples, but to make love to her entire breasts with my mouth. "Mmmm, baby. Your auntie loves they way you are sucking her breasts. Please don't stop." Her acknowledging the taboo of her nephew suckling on her breasts almost made me come.
With my lips glued to her tits, I moved hand down to her slim waist, enjoying her curves. My hand went from her narrow waist to her hips as I ran my hands up and down her thigh, slowly getting my hand closer to her forbidden sex. My hand was not meant to be this close to my sexy aunt's cunt, yet there it was. My mouth was not meant to be sucking my aunts big beautiful tits either, yet there I was sucking on her as if she was breastfeeding me. I started rubbing her up and down her slit and she grabbed my head and brought it up to hers. She was kissing me aggressively, telling how good my finger fell on her pussy. Telling me to rub harder, telling me not to stop and then she started trembling. She was now yelling at me "DON'T STOP…DON'T STOP…MAKE AUNT CAROL CUM WITH YOUR FINGERS!!" She started trembling and moaning loud as she pushed up her cunt against my finger while an orgasm overtook her.. Her breathing intensified and she trembled as she dropped back down onto the bed completely worn out. Her heavy breathing continued for several minutes until she recovered. She softly pushed my hand away telling me she was sensitive and needed to rest..
Turning over on her side, with her back to me, she told me she needed a quick nap. She asked me to spoon her as we fell asleep. We ended up sleeping the rest of the night, not waking up until the next morning.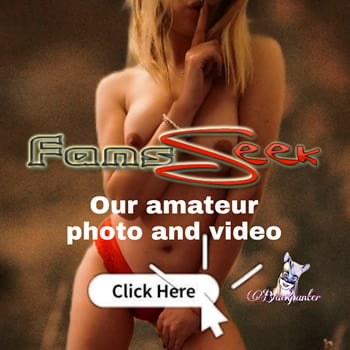 She woke me up the next morning, reminding me that I had not showered the night before and she was not interested in a stinky boyfriend. She gave me a quick peck and playfully pushed me into the bathroom. With her standing there in front of me with her tits on display, it was very difficult to pull away to step in the shower. When I exited the bathroom, she was dressed and ready to meet up with my parents. Although we did not talk about the night before, she continued her girlfriend activities. Hugging me, kissing me and making sure my hand was around her shoulders if I strayed too far from her on our way to brunch. We continued our loving behavior at the table by secretly resting our hands on each other's thigh or interlocking a finger. We could not bear to not be touching one another.