I started by lightly touching her shoulder, interrupting our kiss to give her neck some loving before kissing her shoulder while I fondled both her breasts and stiff nipples. I was intentionally moving slow. With this being our last night together, I didn't know if I would ever get another chance. I grabbed her large breasts and pinched her nipples, hearing her moan let me know I was doing a good job. I continued my journey and moved my hand down to her waist and up to her hips. My god her skin was so soft. I continued moving hand down to her thighs when I realized it was all skin, She was completely naked! When she sensed that it had finally registered, she reached behind her and started pushing my boxers done. She pushed down as far as she could reach before she said "take them off." I was more than happy to help out. With my boxers completely off, she reached behind me, grabbed my cock and started stroking me. I could say it got even harder, but by that point it was to it's limit.
I started breathing harder. She turned her head and we started our kissing once more. As we kissed, she lifted her leg, lining up my cock to her slit. No words were spoken. Aunt or no aunt, she was a hot naked woman in bed wanting me to make love to her. I pushed my hips forward and she pushed her ass back even further. My cock easily slipped into her deliciously warm cunt. It was paradise and I had no intentions of leaving. I pushed forward until my pelvis was up against her tight full ass. I had bottomed out – completely in my mom's sister's hot wet cunt. She gave out a heavy sigh when I made it all the way in.
I laid back on my side, grabbed her hips and started moving my hips forward and backwards, making sure I was giving her all of me. She was 'oohing' and 'ahhing' over and over, enjoying my cock in her warm wet pussy. She was a woman that definitely knew how to fuck. Her pussy muscles had a tight grip on my cock – it felt so nice and tight both going in and pulling out. At her request, I tried fucking her as hard as possible. Being on your side is not the best position for that. I told her to get on her knees so I could do a better a job. "Oh baby, you're doing a great job" she said as she turned to her side to be on her stomach before bringing in her knees to lift her ass up. I was now on my knees behind my sexy as fuck aunt with a gorgeous ass. The same aunt that had been teasing me for the last three days with tight pajamas showing her stiff nipples and tight ass: the same one that had come to bed topless; the same one that had pressed her naked tits against my chest in the pool; the same one that had continuously pressed her ass against my hard-on. This aunt was now on her knees presenting herself to me so that I could fuck her. She was on her hands and knees like a bitch in heat begging for me, her sister's son, to fuck her. This was the first time I had a chance to see her little clam. It was completely shaved. Smooth as the day she was born.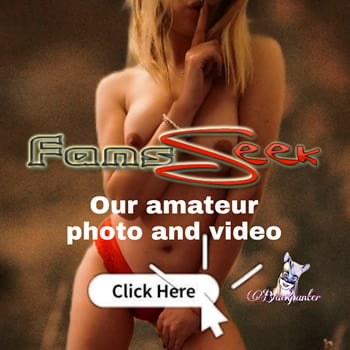 I moved closer, lined up my cock and once again entered her deliciously wet pussy. I wasted no time. As soon I was in, I started fucking her hard like she had begged me. Her moaning and groaning was getting louder and louder but I didn't give a shit if the neighbors heard us. I was determined to make her cum before I filled up her pussy with my cum. I grabbed her hips and I started pounding her as hard as possibles. I never realized how punishing love-making can be. She surprised me when she asked that I pull her hair. I reached out, grabbed her hair and pulled it. "Harder you motherfucker! Pull my fucking hair! Make me your bitch!" (technically I was an aunt-fucker, but I wasn't about to argue the point) I had read about shit like this, but I had never experienced it. I started pulling harder and she kept demanding I pull harder. When I finally pulled it hard enough to where her face was completely facing up to the ceiling, she screamed out "FUUUUCCKKK, I'M CUMMING…I'M FUCKING CUMMING!" I let go of her hair, once again grabbed her hips and started fucking her for my own pleasure. I kept fucking her harder and harder, feeling my nuts boiling, knowing my explosion was eminent. I could feel her cunt contracting, squeezing my cock, bringing me closer to cumming.