"What are you doing?" she whispered, eyes closed and head back. "We can't do this."
"I want to make you cum like you made me cum. Please let me." She took my hand, and I thought she was going to pull my hand out of her panties. Instead, she slid her hand down my fingers and touched the finger in her pussy. Gently she guided the tip of my finger to her clit and used my finger to rub a circle around her button of flesh.
"Here. Like that. You'll make me cum." She withdrew her hand and began to paw at my belt buckle. She opened my pants roughly and plunged her hands through the waistband of my underwear, grasping my ball sack with one hand, wrapping the fingers of her other hand around my shaft, stroking me hard. If I hadn't already jacked off twice that day, I would have cum right there. Mrs. B. was staring me in the face, looking stern, but her face was reddening and her breathing more rapid with her oncoming orgasm.
"Look what you're making me do? I was supposed to stop this and now…Oh fuck!! Fuck! Fuck! Fuck! Yeah, right there…right there…just like that…just like that…just like…oh my fucking God!!" I felt every muscle in her body tense and then release in a rush of pleasure. "Ooooh…ooooh…oh! Yeah!" I pulled her closer until her body stopped trembling. I withdrew my finger from her pussy and licked her juices from it. Mrs. B. was smiling now as she pulled harder on my rigid dick. She started to pull my pants down over my hips and going down to her knees, but I stopped her. She looked up at me, surprised.
"What are you doing? I want to suck your cock baby."
"I'm not done with you yet, Mrs. B." I lifted her dress and pulled her panties off her hips. She looked at me quizzically as I dropped to my knees, but she wiggled her hips to help me remove her panties, stepping out of them when I got them down to her ankles. "Turn around. Bend over. Hands against the wall."
"Jim, we can't fuck here, not now," she protested, yet turning to the wall and bending over cooperatively. For the first time I was face to face with her very wet pussy and got my first look at her light brown asshole.
"I know. I'm not." I grabbed her slim hips and plunged my tongue deep into her warm wet pussy, coating my face with her juices.
"Holy fuck! What are you doing? Where'd you learn about eating pussy?" This was long before the ready availability of porn that exists today. I pulled my face out of her tasty backside.
"I found a book my Dad has about sex and fucking and foreplay and all that stuff. You know I'm a good student!!" I joked. Mrs. B. laughed a bit then reached back and grabbed my hair and pushed my face back into her pussy.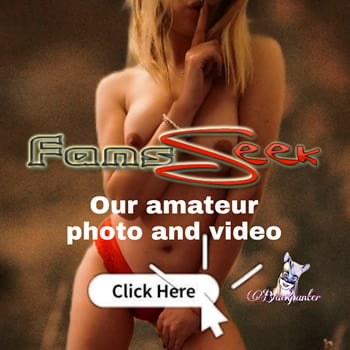 "Show me what you've learned then!" With that, she ground her wet pussy into my face. I tongue-fucked her warm soft hole while massaging her clit with my thumb and finger. My nose was practically poking her asshole. It made me think of another section of Dad's book, but I knew that would be too far. I was plunging her pussy with my tongue, and Mrs. B. was thrusting her hips, pushing herself back onto my tongue. Suddenly her head flew back and her back arched as she came hard in my mouth. Her long red hair tickled my forehead. "Yeeeessss! Fuck…Fuck…Jim…Fuck…" I could feel the goosebumps rise on her skin under my hands as her body trembled with delight.