When her vibration had subsided, I started licking up the copious amount of pussy juice wetting her labia and running down the inside of her muscular thighs. I spread her lips and ran my tongue back and forth the length of her slit, eliciting some soft moans of appreciation. I put my tongue on her taint and let the motion of her hips run my tongue from the edge of her pussy almost to her asshole. Looking back I really can't believe I did this my first time out, but all thought, such as it was, was coming from my dick. On the next stroke, I spread her ass and ran my tongue across her asshole and the length of her crack. Mrs. B. froze but didn't say anything. I ran my tongue slowly down her crack stopping to gently rim her butt hole. I remember being surprised that I liked the taste, and there began my lifetime of eating ass.
"Oooooh…" Mrs. B whispered, not pulling away, but neither joining in. "Really, I can't let you do that. It's too much."
"Didn't you like it?" I asked.
"Nobody ever did that," she replied, not answering my question. "I have a class in 45 minutes and I'm a mess. And I still haven't sucked your cock." I was still on my knees behind Mrs. B., idly running my tongue along her taint. As I stood and grabbed my cock, I noticed that Mrs. B. had bent over further, her elbows on the desk. Her dress was up around her waist, revealing her pretty, cute ass and the legs I had lusted over all year. I knew instantly what I wanted. Mrs. B. started to stand upright, and I pushed her back down.
"Stay there," I said, maybe a bit too bossily. "There is something else I want to do."
"Jim! We can't screw now. We just can't." I wasn't thinking about fucking her, but I liked her use of the qualifier "now." I didn't say anything, I just spread her ass and nestled my cock deep in her ass crack. I pushed her cheeks together and began fucking her crack.
"Holy shit, I have got to get a copy of your Dad's book. It's got some good moves in it," she said with a laugh. I was concentrating on the sight of the head of my cock poking out and disappearing back in her crack. I was breathing heavily and was going to cum pretty fast even though I had already relieved the pressure twice that day. Mrs. B. sensed I was close.
"Cum in my mouth, sweetie. I want to swallow your load. You can't shoot your cum on my dress, everyone will know what it is." Grunting heavily, trying to hold back my cum, I said nothing but reached up with one hand and unzipped her dress. The fabric fell away, revealing her lacy blue bra and spine. "What ARE you doing? You can't undress me here. Let me…" She started to straighten up but I pushed her back down.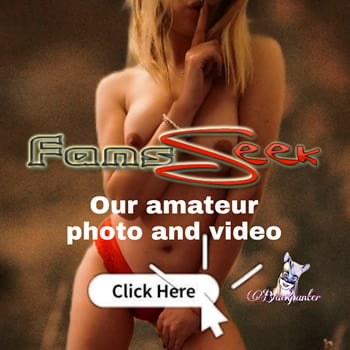 "Too late….UnhhhhAhhh…" Semen spurted from my cock, the first few shots clearing Mrs. B. almost entirely, landing on some papers on the far side of her desk. Smaller droplets peppered her hair. Once the strong spurts were spent, my cock deposited a sizable puddle of jizz on her back. It settled in the small of her back in the indentation of her spine.