Doug moved his phone between her legs and started snapping pictures, and I started rubbing between her pussy lips as he did so. I knew I was excited to do this, but I didn't realize just how much it would turn me on. We were both in shorts and a t-shirt, but with me standing it was impossible to hide my erection… and as I spread her pussy lips open for Doug to see inside her cunt, my cock was straining against my shorts creating an extremely obvious tent. What surprised me was that Doug didn't start taking pictures of her open pussy and exposed clit, he moved so that he was laying between her legs and staring up close, his face mere inches from her pussy. "Damn Tammy… you sure have a beautiful gash hiding under all that hair" Doug said, close enough to where I'm sure she could feel his breath against her pussy… if she was concious that is. I let go of her lips, and moved up to lick and play with her breasts… mainly because I wanted to see what Doug would do on his own between her legs. I acted like I was too busy to notice what he was doing as I watched in the corner of my eye as Doug spread open and played with her pussy… he explored and rubbed her clit, and even slowly slid a finger inside of her before pulling out back out… and I acted like I didn't notice when he put that same finger in his mouth… but iI could tell he was trying to hide it, for some reason.
He knew I would like to watch him do more, but yet he felt the need to try to sneak… maybe he was just nervous his wife would hear? But surely he knew anything that happened that night would stay between us. I really didn't know what his reasoning was, but I decided to test him and see what he'd do alone with her. With his face still inches from her open pussy, I told him "the excitement is messing with my stomach a bit… I'm going to the bathroom, you go ahead and continue taking pictures", as I walked toward the bathroom and closed the door. I quickly looked into the cracks I had used to peep in my wife in the bathroom, and used it to see into the bedroom, where Doug was looking toward the bathroom door… I think he was surprised to be in a position to where he was alone with Tammy, and was contemplating what he was going to do… and I couldn't wait to find out myself.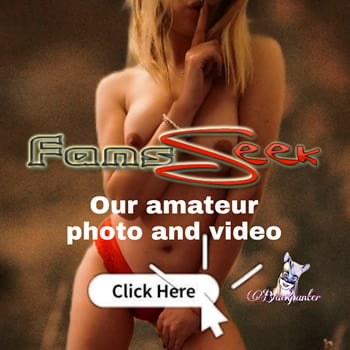 I watched as he fished his cock out of his shorts, and started stroking it with his right hand while he manipulated her pussy with his left hand… he kept looking back toward the door, I guess to make sure I didn't walk in on him. I pulled my cock out and was stroking it while watching everything unfold, wondering if he would cross any of the rules he set for himself, when I saw him put his face into her pussy and start eating her out. He would stop stroking long enough to use his hands to pull her into his face, and then start jacking off again. I was trying not to cum as I saw Doug lift my wife's legs up to her chest, fully exposing her pussy and asshole as he continued to lick and play with her most sacred body parts, and I realized he was currently seeing and doing something even I hadn't done in years, with my wife… a tinge of jealousy ran across me, but I was too excited to see what else might happen. I continued to stroke, being careful not to cum, but knowing I was limited on time before I needed to go back in the room. I started thinking nothing else would happen when he started looking at the door again while squeezing his erection… and I stared back at him, unknowing I was watching his every move.