I decided to just jump right in, the teasing was over, and I pulled up a picture of Tammy facing the camera, completely nude, big tits and hairy pussy in view… I handed it over to Doug, who started smirking as he looked at the picture… and he said "wow… Tammy has some nice tits on her!". My cock jumped knowing he was finally seeing her nude, and I watched as he swiped through the pictures, taking the time to admire each one. I watched as he zoomed in and stared at her, and it was like I was seeing her through his eyes… seeing her for the first time. Doug zoomed in on another picture and said "she might be a bitch, but damn she has a nice body!… she sure has a hairy pussy though, it makes it hard to see her lips". I told him "she refuses to shave it" before he added "I like this one, where she's bending over and you can barely see her pussy under the hair if you zoom in". He put my phone down and then picked up his phone… hit a few buttons and then handed it to me while saying "I only have a handful of pics on my phone… but here they are".
Nancy was a cute girl, but a tad chubby. Dyed blonde, about 5'3… I'd be lying if I said I never wondered what she looked like naked, but I never thought I'd find out… she often wore shirts that showed a lot of cleavage on her big breasts… they aren't as big a Tammy's, but still big regardless. I looked at the first picture of her dressed in lingerie, and each picture after she exposed more and more… her tits being exposed, which looked natural with large areolas and small little nub nipples… and then eventually showing a close up of her pussy, which was shaved and spread open. Doug was still smiling while looking at my phone, and I zoomed in on the picture and studied the details of her most intimate spot. I told him "she looks very sexy! I wish my wife would pose like that!". Doug was quick to add "remember, you can look but don't try to touch". I chuckled and said "of course, I wouldn't do that". Doug smiled and said "I know" before looking back at a picture of my wife drying her hair naked, and added "I know she can be a cunt at times… but seeing her cunt makes me feel a whole lot better". We both laughed and I told him "I'll try to get a better picture of it… like the one you have of your wife".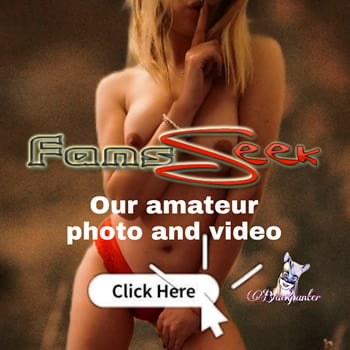 After that day we eventually started sharing pictures on a regular basis. Whenever I had the chance to sneak a picture of Tammy, I would… and then share it with Doug quickly after… it wasn't getting to see someone fuck her like I had wanted, but it was a huge turn on anyway… knowing Doug was jerking off while looking at her exposed and unaware body… I probably should have felt guilty, but honestly I didn't. If she had any idea that someone had pictures of her completely naked, and was steadily jerking off to new pictures almost daily… and even more, that the said person was Doug, someone she loathed… I couldn't imagine what she'd do. I was still sharing her pics online too, although having her face censored so that she wouldn't be recognized… although the idea of someone she knows seeing them did turn me on… but if that were to happen, and they said something to her, she would never forgive me. The online forum was a pretty small one, so even if an uncensored pic was posted on there, the risk would be very low… but I wasn't going to take that risk!