Indian Wife's, I am sharing this story which happened in my life. I always loved my family. But there was something else more than my love towards my family which made me to do such a thing. Actually, it's still continuing. It's just my feelings.
My husband is a business man. He works a lot, and business is everything to him. I am a housewife, named Janani. Though I have done my graduation and had intention to work, I left my job and stayed at home as a housewife after the request of my husband. He doesn't want me to work. He doesn't like me to move in the society with other men. But he is a big time flirt. He likes to hang around with girls and spends a lot of time with them. But never allows me to talk with anyone from his business side. This is about my family and me.
I am aged 26, and I was wheatish. My height was 5'4 which was somewhat an average Indian women height, and I weighed around 56 kgs. I was 36C, and was really happy with the way I look. I was looked by many while I go out, which made me proud about myself.
Though we were rich, I didn't have the chance to mingle with any of the outsiders, which made me feel very bored. All I could see in my house are the servants who work for us. They are working for a long time, and are pretty old. I had a friend named Rekha. I always speak with her and I used to tell her about everything happening in my life. I have told her many a time about my current state in my house, and the way I live the life. She insisted me to do something different from my usual life. She suggested me to start some business, and do something on my own. Since, my hubby was not that interested in me mingling with the outside world, especially guys, I decided to start a business which comprises mostly of women. A group of housewives talked about this over the phone and decided to make it big. We were wondering what business to do. We had frequent calls and meetings. Whenever, there was a meeting, I was asked to come to Rekha's house. So I always run when I get a call, and catch an auto or taxi and rush to Rekha's place. They all come in their car. There are some 3 cars in my house. Since, I don't know driving, I don't take them out. My husband never thought that he should appoint a driver for a car. He was busy with his business.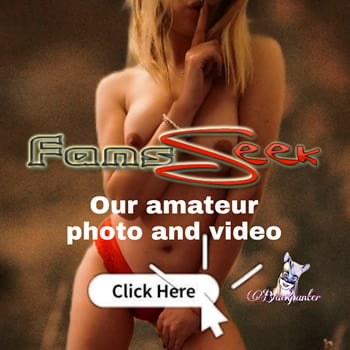 As days went by, we met every time in each one's house. The ladies suggested me to learn driving and be on my own. They said that, it would be my first lesson to become independent. I thought about it and readily accepted as I badly wanted to be independent. The same night, I asked my husband to teach me to drive a car. He looked at me, and said "it's a very difficult task for you, so don't think about it". I was so disappointed. I shouted at him that I am going to take the wheels tomorrow irrespective of whether I know to drive or not. I don't care if I go and hit someone or somewhere. He understood my anger, and said that he will arrange for a session to teach me driving. I was a bit happy. I hugged him thanking him, and kissed his chin. He kissed me back in my lips, and got back to his laptop. That kiss was just a formality kiss, just to reciprocate my kiss. I kissed him again in his cheeks, holding his face. He didn't move, but was there showing his face to me. I kissed him more, and thought I was unto something that night. I moved his laptop from his lap, and sat over his lap. He looked at me and said there is lots of work for him to do. I said, "Just this one night, please". He was not ready but. Instead he said he cannot, and moved me and took his laptop and started to work again. I was so frustrated, that I went out of the room. I called up Rekha and was speaking with her. She spoke with me for some time, and said she is going to have a good time with her husband, and hung up the call. I felt very bad, and went to my room again to find my husband sleeping peacefully. Without knowing what to do, I slept next to him with tears rolling down my cheeks.