Visitor discovers Chinese mother and her daughter, sex stories, Fang-Hua ("fragrant flower") and I met when I first came to China. She was a friend of a friend who offered to teach me Mandarin. I think we both knew by the second lesson that we were going to be lovers, because at the third lesson, we didn't speak any Mandarin or English, only the language of touch. It happened so hard and fast that I was already thinking about marrying her and moving to China. But she kept some distance, and I learned that she was a teacher, and teachers can lose their jobs over sexual liaisons. Then I learned she had a daughter. Hua, my pet name for her, would only say that she was not married and had been very young when she had Ling ("bell"). To keep our relationship secret from prying eyes, we never said anything about it over the phone, in e-mails, or in texting. My phone texts were always the same, "I need some help pronouncing some new words. When can you come over?"
We had been seeing each other for about a month, always at my place. But that meant we couldn't spend the night together because she had to go home to her daughter. She finally arranged a weekend where her daughter spent the night at a friend's. It was so perfect and wonderful that she decided we should take the next step, that I should meet her daughter. Hua took us to a kind of expo park and we had a great time.
Ling is very nice and well behaved for a teenage girl. I was surprised to learn she is 18 years old. She looks younger, and acts less mature than the 18-year-old girls in America. But being in China, an only child, and in a fatherless family might have something to do with that. She was very quiet at first, but her English was much better than her mom's, so she ended up doing most of the talking and all of the translating. By the end of the evening, she was all smiles, comfortable enough to hint about wanting a present. You should have seen her eyes twinkle when I bought her a big stuffed lion.
On the way home, Hua had a long talk with Ling. I could tell it was serious. When we got to their apartment, I learned why.
"We'd like you to stay the night," Ling said.
I smiled at Hua, then nodded. Ling squealed with delight.
Hua made a simple traditional dinner. I told Ling she could ask me any questions she wanted. After an hour of questions about America, her mother stopped her, saying it was time for homework. Ling explained how she was just starting at a local college and really needed her mom to help her. They worked together at Ling's desk in the corner. Seeing them together like that, they were more like sisters. I wondered if Hua ever thought about Ling leaving the nest.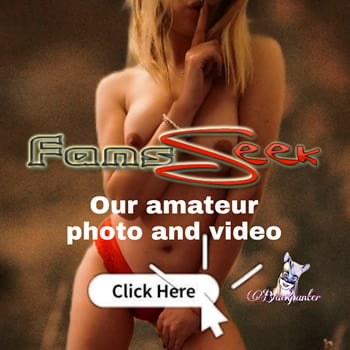 While they did homework, I looked around the apartment. There wasn't much to see. The apartment was tiny, like most apartments in China, a bathroom, a kitchen, a bedroom, and a multipurpose room. The bed was big, a double bed, which made me smile. It looked just as hard and flat as mine. The kitchen was barely big enough for one person, as was the bathroom. The toilet and shower were close together. Made it easier for me to clean the toilet. The layout was similar to my apartment, so I was used to the compact design. The multipurpose room had a couch, a table with three chairs, two of them being used at Ling's desk. There were no closets, just two stand-alone cabinets, one in the bedroom, one in the multipurpose room. The balcony was overflowing with stuff, mostly broken things that should be thrown out.