I'm not like other girls. I love waking up in the morning and feeling my husband's morning hard brushing against my stomach. One of my favorite morning activities is gently playing with his balls, squeezing tiny beads of precum down his shaft. If he stays asleep long enough, I'll slide down his body and suck him awake.
He usually pretends to stay sleep, but I can always tell. My favorite part is watching him make his surprised face. He knows me better than anyone, or at least he thinks he does.
Honestly, the morning handjobs and blowjobs are just a means to an end. As much as I love taking him in my hands, I love how wet I get even more. With every bead of precum that oozes, my pussy drips with heat. Most of the time, I'm trying to jerk him off so that he'll get out of bed sooner.
Of all my favorite mornings, one, in particular, comes to mind. About three months ago, I woke up just before my boy-toy did. As usual, I could feel his slightly hard dick pressed against me.
I stared down at his cock softly raising a tent under our covers. I reached over and grabbed his semi-hard shaft. The heat from his balls sent shivers down my thighs. It didn't take long for the first drops of precum to ooze down to my hand. His body jolted as I squeezed him from base to tip.
I saw his eyes beginning to move. I quickened my strokes, hurrying him to wake up. That particular morning, he was heading into the office early. The moment he was conscious enough, he stopped my hand.
"As much as I would love to let you finish, I gotta go."
"No," I sarcastically cried out.
He slid out of bed and walked into the bathroom. As I heard him lift the toilet seat lid, my precum-covered hand found its way to my pussy. Unfortunately, I keep my pussy shaven for my man; I prefer a little bush to rub after an orgasmic exploration. (I call them "explorations" because I try using every orgasm to discover a deeper part of my sexual self.)
I've lain in bed while he's in the bathroom enough times to know how long he'll stay in the bathroom. He was awake and planning to head into the office early. That gave me an estimated ten minutes of alone time.
For most girls, ten minutes is more than enough time. As I've already explained, I'm not like other girls. Ten minutes to me is enough to warm myself up. When I'm alone, I like taking things slow. What's the point of being a housewife if you can't play with your pussy all day?
There's no way I could get myself off before he came out of the bathroom. I could wait, but I was so horny. He rarely left me alone so early. On mornings like that, I prepare an entire day of pussy pleasuring. His surprise early morning work schedule actually made me angry.
Once I heard the toilet flush and the shower cut on, I let my index finger twirl over my little hood. I love the wave sensations that rushed over my body. I laid my head back and closed my eyes. I massaged my wanting lips, squeezing some elixir into my hand. Before I knew it, my middle finger had found my G-spot.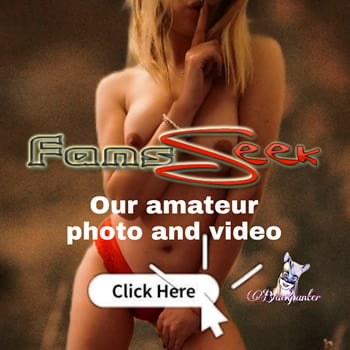 I felt a sudden spark shoot up my spine. As much as I wanted to dive into my pussy, I lay there and let the sensations gently rush over me. The sounds in the room faded away; all I could hear was my breathing.