After the generally positive response to my last submission to Literotica, where I told you all about the first time my sister milked me, I have been thinking about the next chapter that I should tell you all about. This Saturday, I was alone in my bed (as I write this on Saturday afternoon, my sister is coming round this evening for a meal out in a local restaurant and some fucking after, obviously) so I had an opportunity to think about what to write. I came to the conclusion that I should tell you all about the first time we actually fucked. So here goes. I hope you enjoy it. It is a bit longer than my previous ones but I wanted to give the tale of our first fuck the justice I feel it deserves.
After that first wanking by my seductive sister, we carried on meeting for the next few weeks . This mainly entailed catching up on a Monday for lunch, both of us escaping from our offices for a quick meal. She stuck to her word and always turned up in stockings, suspenders and invariably a rather short skirt. With limited time, we would enjoy our meal (GBK, pizza express etc) and then quickly head to a stairwell in Canary Wharf (close to the DLR station) for a quick tease. My sister would stand on the step up from me and rub her stocking clad leg into my crotch, the pair of us kissing deeply. I could only take so much before we would have to break and go our separate ways and return to work, though I often left with a tale-tell damp spot on my suit from my pre-cum. We also continued to meet up on a Friday night. Now I know you are wondering why we didn't go to the next incestuous level and actually fuck? Well, as I said in my last submission, I was going through a divorce and so would have been awkward for me to not return home of a night. Plus, handjobs were one thing. To actually move to fucking was a big step for both of us (don't get me wrong, we both wanted it but knew the significance of what it would mean).
Finally we agreed that the best way to fulfil our desires was to go away for a weekend. By this time we had both realised that we loved my Sis showing off her stockings tops out in public. I loved the thrill of being with a woman showing so clearly that she was wearing sexy underwear. We thought to add extra spice by actually booking a weekend away as brother and sister and she suggested we book a weekend cookery course. This turned me on no end. We both love cooking and the idea of us having a weekend away with other people added an extra tease. We rang the cookery school and booked two rooms. I spoke to reception first to book my room and then told the young lady on the other end that I would pass the phone to my sister to book hers. I got a kick doing this as my other hand felt my sister's stocking straps through her skirt. Having finally booked, we now just had to wait for the fateful weekend to arrive…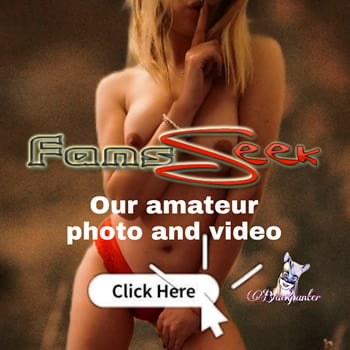 I sat in the coffee shop at the station, waiting for Sis to arrive. I didn't know what she would be wearing but she did say I would love it. I only had a couple of more minutes waiting before Sis walked in. I exhaled involuntarily as she strutted towards me. On her feet was a brand new pair of white stilettos (I love patent high heels), her legs encased in black nylon, around her hips swayed a short white skirt, a belt cinched her waist whilst the look was complete with a white top. Bloody hell, she looked stunning, wearing all the things I loved. The white outfit contrasting with the dark stockings was just perfect in my eyes. Of course, I still had to check on the colour of her suspender belt but I would do that the first opportunity I got.