Virgin sister fucks her brother, Indian sex stories, I've always loved him. Always wanted him. I never said anything never told him my feelings never told him that I watched him undress and watched him fuck his girlfriends. Maybe he would think I was sick maybe he would feel the same either way I had never told him anything. Until now.
My brother Raja was hot he was the sexist man I had ever seen. We had always had a close relationship, but not as close as I dreamed of. I have always wanted to fuck my brother, I watched him undress a few times and loved his body and his cock, it was at least 8 inches and that was 5 years ago. I haven't seen him in 4 years since he went to prison, but he got out 2 days ago. I know this is the best time for me to get "closer" to him. He hasn't had any pussy in 4 years and I want him to have mine. I called him and asked him over he said "sure."
When he got there I rolled up a joint and we smoked it then talked a little. I asked him if he wanted to watch porn. He laughed a little I think out of embarrassment that his little sis watched stuff like that but then said he wanted to see one( since it had been so long since he saw a naked women). The whole time I was thinking of how I wanted him to see me naked. We watched the porn I could tell it was turning Raja on and just knowing that was turning me on.
He was getting a little fidgety and rearranging his cock, damn was it big it looked at least 9 inches maybe 10. I wanted to see it for real. I told him to go ahead and take it out if he wanted and beat it. He was so embarrassed and said "now I'll take care of it later," but I wanted to take care of it for him. He looked at me with the oddest expression and said "hey Tanya why don't you take your tits out and let me see them" I couldn't believe what I was hearing, I said ok and took out my 34 DD tits and played with them a little. He asked if he could touch them, I said sure go ahead.
He was nervous and asked me if I was conformable with this. I told him it was cool. His hand on my breasts was wonderful. It was the greatest feeling I had ever had. I took a chance and put my hand on his bulge, he didn't even try to stop me so I continued to play with his cock. He pushed my hand aside and unzipped his pants and pulled his cock out. I took this as my cue and spit on my hand and started stroking it and masturbating him.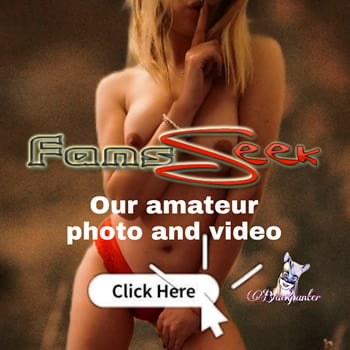 I was right about the size it was at least 10 inches long, hard. While I was playing with his huge cock he unzipped my pants and pulled them off of me, he started playing with my pussy. I had never felt a mans hands on my pussy I was a virgin, and it felt good I was loving every moment of this. I stood up and sat on his lap and we kissed a while. Until he asked me if I wanted to fuck. I said yes and stood up. He stood up after me and threw me onto the couch, and started eating my pussy. I was dripping wet by now and couldn't wait to feel his cock inside me. He ate my pussy like a Dog; he was damn good at it. He knew I was about to cum and licked faster and faster.