I turned my rental car into Mulberry Lane and my eyes widened at the Christmas decorations lining the houses on both sides of the street. Some things never changed – and one of those things was the love of decorating for Christmas on the street where I grew up. I smiled as I approached #93 and saw the colored lights highlighting the edges of our front porch. It warmed my heart to be returning for the holidays.
It had been two years since I'd been home and I was looking forward to seeing everybody. The family had changed, of course, as most families do these days. My father had divorced while I was in college and my mother had moved out of state. He had remarried and his new wife, Marilyn, had moved into our old homestead. While my older sister, Jennifer, and I had moved away, Marilyn had a younger daughter, Lanie, who had moved into my father's house with her, but long after I had vacated the premises.
I was down in Austin now working for a tech firm. I didn't get back to New Jersey as much as I'd like, but my father visited Texas when he could and I saw my sister a few times a year in my travels. This was the first time I had been home in some time and I was looking forward to hanging in the old neighborhood for a few days, visiting with my family and getting to know my step-sister a bit better.
The car made a stony crunching sound on the driveway as I pulled in and I saw the door open as I emerged from my vehicle. I could see the silhouette of my father's figure on the front porch.
"There he is, the wayward son," he bellowed, as he came down the porch steps to greet me.
"Hey, Dad," I replied. He gave me a big hug and welcomed me home. I climbed the stairs and entered the front door. Marilyn was inside and greeted me warmly with another hug. It was great to be home.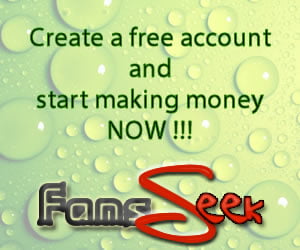 My father, Frank, opened me an IPA and we leaned against the kitchen counter, catching up. I'd be home for about eight days and was looking forward to kicking back and enjoying a little R&R. Marilyn and my dad were full of questions and we caught up as the notion of being on my home turf crept slowly into my psyche. This was going to be a good couple of days.
"How's Lanie doing?" I inquired. Melanie, who everyone called Lanie, was Marilyn's daughter and I hadn't seen her in over three years. She'd been at camp the last time I'd been home, so she'd been a junior in high school on my last visit. She was a sophomore at Rutgers now and I was looking forward to seeing my step-sister and getting to know her all over again.
"She's doing great, Michael. She got home a few days ago and is out with friends right now. I'm sure she'll be home before long. I know she's looking forward to seeing you," Marilyn replied.
We talked for a little while longer, I opened another ale, and was just taking my first swig when the front door swung open and Lanie walked through. She didn't see me at first as she shed her parka and untwisted the scarf around her neck. She was just pulling off her hat when she saw me standing in the kitchen.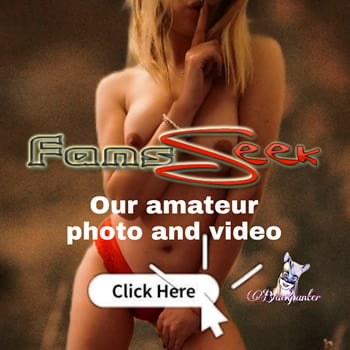 "Michael!" she screamed. She ran to me and threw her arms around my neck. The soft flesh of her generous bosom mashed against my chest as I gave her my best big step-brother hug. "When did you get in?" she asked excitedly.