She stroked gently, sucked softly, slowly building up the pace. Working the cocks back to full hardness. She used her teeth gently on the heads, tongue around the holes. Mrs. Stevenson stopped sucking and looked up at them, stroking one in each hand, then stood up, shaking out her knees.
"Lay down Toby," said said. "On your back."
Toby did as she said. Then Mrs. Stevenson got down her hands and knees, lowered her mouth, and sucked his cock into her mouth. She bobbed on it a few times, cum dripping heavily from her face, and then stopped and stroked it a few times with one hand. Turning, she swung her leg over his body, straddling his hips, facing him. She reached down between her legs and gripped his cock, lowered herself a bit more, rubbing the tip along her pussy. She looked Toby in the eyes, then turned her head and looked off into the trees as she slowly lowered herself down onto his cock.
Josh stood there watching, his cock in his hand. He watched her slowly lower herself onto his friend. Looking up and following where she was looking, Josh saw a man watching. He knew who it was and looked away not wanting to make eye contact. He watched Toby moan as she started to move up and down on his cock. Josh felt madly jealous.
Riding his cock up and down, she leaned down and pushed her breasts into Toby's face. Mrs. Stevenson arched her back, pushing her ass up into the air as she continued to ride his cock. She then looked back at Josh and said, "I know you both have had girlfriends. Ever done this before?"
Josh caught his breath. He had seen movies of this lots of times. "No."
"I've got you wet enough," said said. "Just use some spit as well. And go in slow." She looked like the filthiest porn whore; cum covered face, riding one cock and asking for more.
No need for thinking. Josh got in behind her. Down on his knees, he adjusted his position. Then dangled some spit from his mouth into the crack of her ass and rubbed it up and down on her dark pink puckered hole with the head of his cock. Throbbing hard and so ready, Josh adjusted his knees a bit, then started pressing against her asshole. Mrs. Stevenson was panting now, sweating, and moaned loudly as Josh pressed harder and harder till he felt something let go and he slid inside.
"Oh yes," moaned Mrs. Stevenson. "Give it to me. Oh yes give it to me."
Josh pushed farther inside and started to fuck his cock in and out of her ass. She still moved and down slightly, both cocks beginning to piston in and out of her.
"Oh god that feels so good," said Mrs. Stevenson. "Fuck me. Yes, fuck me."
Toby thrust up into her over and over again as Josh got into a strong rhythm that he kept building and building as his lust grew.
"Oh fuck boys," she said. "Oh yes that's it. Fuck me so good."
"You like that Mrs. Stevenson?" asked Toby.
"Oh yes fuck me. Yes. Call me Mrs. Stevenson Josh."
"I love fucking you Mrs. Stevenson," said Josh breathlessly.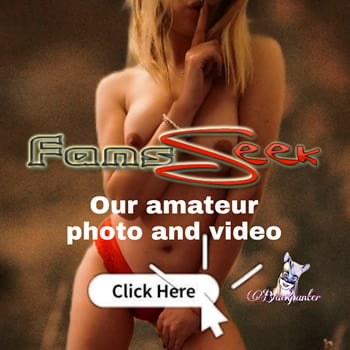 "Oh yes, you like fucking me boys?" said Mrs. Stevenson as their pace continued to increase. "Oh yes fuck me, yes. You like fucking your slutty teacher?"