They walked quickly and soon entered the tree line, followed a little dirt path until they were behind some bushes and stood on a small grassy area. Josh and Toby marvelled at her naked body. She ran a hand down their arms, took off her sunglasses, put a finger to her lips and shook her head slightly. Then she dropped to her knees in front of them. Her skin still flushed, her chest rising strongly, and her greasy body glistening.
Reaching out, she yanked down Toby's shorts down to his knees and his rock hard cock popped out into her face. She turned slightly and gestured for Josh to come closer then pulled his shorts down quickly, his cock popping out. She took a cock in each hand and started stroking them. She pulled gently on Josh's cock to move him closer. Mrs. Stevenson licked her lips as she stroked.
Something caught her attention out of the corner of her eye. She turned slightly in that direction and while looking that way out the side of her eye, she leaned forward and took Toby's cock into her mouth.
"Oh god," moaned Toby. "I can't believe this." His eyes half closed then suddenly opened them again looking down at her as she took his cock deeper and deeper into her mouth. She quickly switched to Josh, taking his cock into her mouth, taking it in deep.
She sucked on one, stroking the other, and then switched back and forth. Using amazing skills with practised ease, Mrs. Stevenson soon had their cocks wet with spit. It dripped from her chin onto her heaving breasts. Her sexual energy built quickly. The young men could not hold against this kind of treatment. Her stroking and sucking grew faster and more frenzied. She continued to steal glances out the side of her eye to that spot which caught her attention before.
All the way down on Josh's thick cock. She came up, swirled her tongue then dived back down on it. Josh could not take anymore. She felt him grow tense and she pulled up off his cock. Taking it in her hand, Mrs. Stevenson jerked his cock furiously in front of her face while looking up at him. Josh cried out and his whole body tensed then released. A huge blot of hot cum shot from his cock and splashed across her cheek and forehead. She kept pumping his cock wildly as he continued to shoot wad after wad of cum all over her face; up over her forehead into her hair, into one eye, across her lips and cheeks, on her chin. As the shots slowed, she stroked more sensually and licked the head of his cock, cum dripping from her face.
She had continued to stroke Toby the whole time. She turned her head and took him deep into her mouth, bobbing on it rapidly. The sight of what he just saw and the intensity of the sucking soon sent Toby over the edge and he groaned loudly and started shooting. His cock pumped it out across her face as she held her mouth open, tongue out, jerking it hard. Stream after stream covered in the small parts that weren't covered before on her face.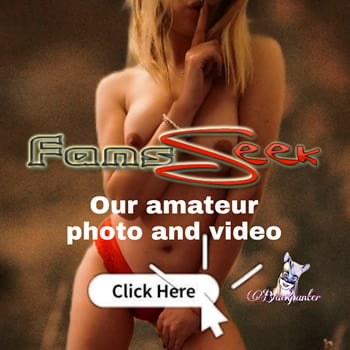 It dripped form her chin, her cheeks, her ears. They were young and had so much buildup. She stopped stroking Josh for a moment to use her finger to get a big blot of cum out of her eye, and then she continued sensually stroking both of them. She panted with lust, cum covered and skin burning hot. She looked to the side, smiled, and licked her lips. Returning her attention to the young men, she took Josh's cock softly into her mouth and suckled on it. Then did the same to Toby.