She led me to the front door and since I didn't have my clothes or my keys, I had to wait until she let me in. She followed me as I navigated the familiar route to my room and then to the shower. I tried to ignore her but when she attempted to enter with me, I told her to go to bed and give me time to think. She nodded and left me to stand under the falling water. I don't know how long the warm liquid cascaded down my body as I thought about the demon's offer, but when the water turned cold I dried off and went back to my room. The demon was waiting for me on my bed and going through my porn stash.
"Black and Beautiful, Asian and Beautiful, White and Beautiful… well, I guess no one ever claimed the porn industry of being great title writers, but the one I love the most is this one," she said holding up a photo album. "Family and Friends." Fake shock raced across her face as she whispered, "Did you know there are photos of your sister and her friends in various skimpy outfits and revealing poses in here?" She smiled as her voice went back to normal. "Why, if I didn't know better, I'd say my Alex isn't quite the angel we imagined. Ooo, I'm definitively keeping this one."
I groaned as I saw the one she took. It was my favorite photo of Traci. Most of my photos were of Traci, Brenda, and Jess in their swimsuits, or of them reaching and stretching for something when they stayed the night and were wearing skimpy night clothes. Personally, I always thought my sister, desperate for attention, purposely exposed herself to me because her photos always had a posing quality to them.
For example, if she stretched up high for something, she'd stand on her tiptoes and pop out her ass. Or if she was on the floor looking for something she'd bend over until her face was close to the ground and her back was arched giving me a beautiful shot of her form. Plus, she always waited until I had lined up my perfect shot before she moved.
Just thinking about those photos would make me hard, but the one the demon grabbed was a once-in-a-lifetime shot. A few years prior, the girls had asked me to drive them to a week-long retreat which turned out to be Spring Break. Not only that, they tricked me into paying for the room and ignored me the entire time except when they needed food or a place to crash whenever they couldn't find a guy to go home with. And it was there I got the photo unlike any other in my collection. Normally, if the girls had stayed in the room, they would stay up late into the night talking and playing on their phones while I tried to sleep on my uncomfortable cot. Then, because of my routine, I'd be the only one who got up at sunup and have to be silent as a mouse or get berated for making the slightest noise. For some reason, Traci had woken up before me and tried to retrieve something from behind the dresser.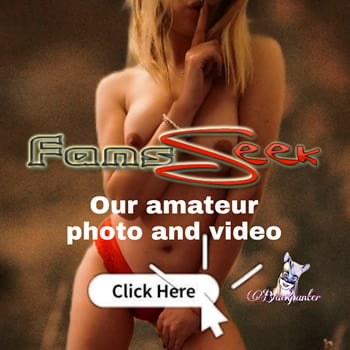 As I looked toward her I almost came when I saw how she was positioned. She was bent over, face down ass up, and with her knees spread for support. Her nightshirt had fallen to her waist leaving her entire backside exposed. The absolute best part was Traci was sans underwear and as I watched, I could see her delicate pink opening wink at me. My cock was hard in an instant, but of letting her know I was awake, I grabbed my phone and began videoing her. I knew it was wrong, but my lust wouldn't let me stop until I had as much footage as possible.