I had made myself comfortable on the bed and started stripping myself watching the action, my hand had hardly left my sopping pussy I was so turned on.
"You get naked too baby girl and I will be across to take care of you shortly," Clive smiled as I was undoing my blouse and stripping naked myself.
Once I was completely naked save for my heels, I spread my legs wide on the bed and lay back. I circled two fingers around my hard button watching my friend receiving some expert attention from four, experienced hunky studs.
"I love the tattoo and anklet you little slut," Clive said, smiling across at me.
In between furiously pounding my friend's fanny with his fingers, Daniel said he loved Tracey's tattoo as well.
She was panting and replying, "Well I do love cock and balls, and I am a slut so it is quite accurate."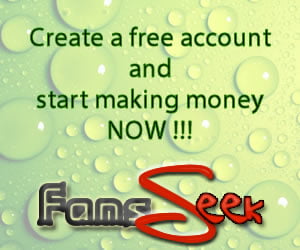 Watching my diminutive friend with the four men around her, and her massive breasts being fondled, licked, sucked and felt all over by such dark skinned, big men was almost like having a porno playing privately for me.
I was diddling my clit faster, my pussy was really juicing up nicely as I watched the action unfolding.
Tracey was trying her best to feel each of the men in turn, grabbing her hands out and rubbing a crotch here and there and stroking a bulge.
The guys began stripping off their shirts to expose their muscular manly chests.
Traceys hands found each of them, running her tiny hands over the naked, bare black flesh.
Trevor began to unbutton his trousers to which Tracy panted breathlessly,"Oh yes come on guys, let's get those big fucking cocks out. I've heard so much about them."
Daniel kept working on my friend's pussy as the other three men unbuckled their trousers and removed them along with their socks and shoes so that Tracey now had three completely black naked men in front of her.
Her tiny white hands moved to each of their pricks in turn. Even though none of them were fully hard, Traceys small hand easily couldn't fit all the way around them as she slowly began to pull on them.
"Look at the fucking size of these things," Tracey smiled as Daniel had now joined the others in tripping off.
Her pussy received a little bit of respite from the attention it had received for the past few minutes.
She had Trevor in one hand and Clive in the other and was slowly wanking the two older brothers. "Fucking hell you're not even fully hard and my hands can hardly fit around them," she said.
I was so turned on,"Wait till you get the horse hard,I'm telling you it will take two hands to do it."
Daniel was now fully naked as well so all four dark skinned studs were ready for action.
Tracey was still slowly fisting her hands, wanking Trevor and Clive as each brother slowly began to get up to full length.
I was impressed with Trevor's cock, it was slightly bigger than his brothers and with a thicker girth.
"Bloody hell.You weren't lying," I smiled, "You're ma and pa didn't have small boys did they!"
"They are all flipping huge," Tracy said. "Fucking hell, I can't wait for these bastards to be stretching me out."
She slowly released her grip on both and started working on the two younger men.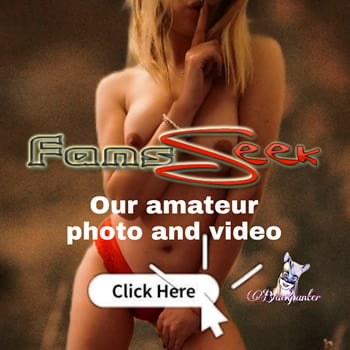 "Jesus Christ almighty!" she exclaimed as she got hold of Henry's. "Fucking hell look at the size of this thing, it's a foot long isn't it."