It was true no one could compete with his length and whilst Daniel had a good size cock on him it was clear who was at the front of the queue when size and girth was being handed out in this family.
"Come across here please and lick my pussy," I said to no one in particular. "Please lick me out."
It was Trevor who made the first move and came across to me. I looked him up and down thinking that this gorgeous man was one of the most attractive men I had ever seen.
"You are gorgeous," I said,looking him up and down and licking my lips.
"Thank you very much, pretty lady," he said to me. "I may not have been gifted with the size of our Henry but I like to think I am the looker out of the family."
I smiled, my two fingers still circling my hard clit with my legs spread wide." I can tell you that you definitely are," I said, which had Clive laughing.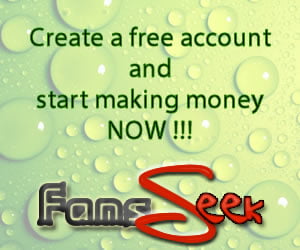 "Oh yes, so that's me being forgotten about as well is it."
I replied that he was gorgeous too but he responded saying," I know I can't compete in the looks department with clever Trevor there."
Trevor's big hands found their way underneath my wide spread legs as he positioned himself lying on the bed as his mouth moved towards my wet damp fanny for the first time.
"Nice heels and great legs," he commented.
Tracey was now on her hands and knees with Clive's cock in her mouth whilst his son Henry and his nephew Daniel enjoyed Tracey working on them with her hands.
"That's a good dirty girl," Daniel said, "You get yourself busy".
Her head was bobbing back and forward trying to take much of Clive's big cock as she could, spit drooling along his dark shaft.
Henry started slapping the side of her face as she sucked hard on his father, leading Tracey to alternate between sucking on Clive and then trying her best to suck hard on his son's massive cock.She also lapped around their ball sacks, sucking on their big nuts.
She then tried sucking hard on Henry.
"I can't get the whole thing in my mouth," Tracey said on removing it. "It's so fucking big."
Not wanting to be left out Daniel pushed in and Tracey now began to have three cocks at her face at the same time, alternating between sucking on one with two slapped against her face.
Strings of spit were covering each of their long, black shafts as my friend licked and sucked at some of the biggest cocks we have ever enjoyed.
"I am loving this," Daniel said. "I had no idea that they would be so hot," he said to his uncle.
"I told you that my baby girl and her friend would be a couple of the hottest white sluts you ever had."
Trevors tongue now found my clit and he was slowly licking me up and down my slit length and dipping his tongue deep in my pussy.
"Oh that's it, yes that's the perfect spot," I smiled "Lick my fucking cunt. Eat me out, lick it as my friend sucks the fucking spunk out of your son."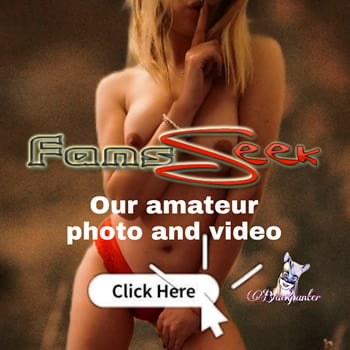 Across the room Tracey had moved onto tit fucking the three guys as she cupped her massive tits. Henry slid his full length between them and she started to slowly use her breasts to wank the massive black shaft up and down, licking the head and sucking it the best she could as she did so.