Very quickly we settled ourselves down to try to look a little bit more demure on booking into the hotel and then headed off to the three rooms that we had booked.
Tracey and I had barely put our suitcases into our double room when a knock at the door came and young Trevor was in like a flash putting Tracey against the wall, his hand automatically going in between her legs which she parted eagerly to let him access inside her panties once more.
"Fucking hell you two. We've just literally got here and look at you," I chuckled.
"Oh fuck Anna. My pussy is on fire and I need fucked now and I need fucked hard," my friend was saying in between French kissing this extremely tall,muscular handsome black man.
Tracey was panting,"The dirty fuck. He had three fingers up my cunt in the car and has made me fucking gagging."
There was another knock at the door and this time the other three men entered being welcomed by the site of Tracey spread legged with her panties now down around her knees as Trevor finger reamed her hard.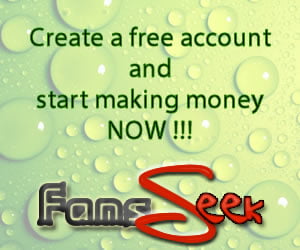 "I see my boy is already getting to work," Trevor smiled as he walked over further into the room.
"He's got fantastic fingers," Tracey panted as Trevor was joined by Henry at his side. "They feel like a fucking cock they are that big."
As he started feeling Tracey up he joined his cousins fingers in slopping around my best friend's wet quim with her legs spread wide.
Clive and I were now in a deep embrace, him kissing me and gathering me in his arms as we kissed deeply for the first time in months.
"I have actually been dying to meet you again," I kissed and smiled back at him.
"I can see that baby girl," he said as we once again exchanged tongues.
"We have brought you some really nice underwear and sexy lingerie for us to put on for you," I laughed."But it looks like we're going to be not needing that just now."
Trevor smiled and replied saying,"I've got a cock that's ready to burst here."
Clive responded, "There's plenty of time for us to see you in all your finery baby girl. I think all of us just need to relieve the tension."
Across the room Tracey's panties were now fully off, and Henry, ever being a gentleman, had picked them up and put them on to the dressing table.
She was quickly helped out of her blue mini dress, leaving my friend now just standing in her bra which her tits were spilling out of, and her white high heels.
"Stunning," Clive said looking across at her. "Anna said you had a gorgeous body but we had no idea."
"Look at the size of those fucking tits," Daniel said as Tracey's bra was unclasped and her massive melons spilled out.
"I gotta get me some of that action," Clive excitedly replied.
"Oh yes!" I smiled back."So a big pair of tits and that's me brushed aside then is it."
Tracey now had four sets of black hands pawing all over her naked body.
Daniel had two fingers smashing in and out of what sounded like a very wet pussy. Clive and his son Henry we're both licking on a tit each, teasing her hard nipples with their tongues and Trevor was content running his hands all over her gorgeous ass and down her legs before he also joined his son's fingers at my friend's cunt.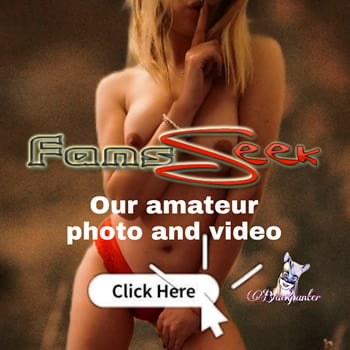 "Oh yes. Play with my fucking clit," Tracey barked the order at the two men."Play with my clitty whilst you're son finger fucks the hell out of me."