"Did he?" Brandon stopped fucking her. "Well I guess I should go over and give him some special treatment then," he joked.
"Hey if you want to go do this for an old man, that's up to you," she threw back at him. He decided to start probing… maybe plant a seed or two.
"You know, I don't think he'd appreciate me going over there and doing this for him," Brandon replied in a teasing tone as he resumed gently fucking her, "He'd probably appreciate it more if it was you who thanked him."
"You naughty boy!" She lightheartedly slapped his shoulder. "You really want your wife going over and giving our 63 year old neighbor… what did you call it? 'Special treatment'."
"It's probably been awhile since he's gotten any."
"At his age, he probably can't even get it up anymore," she said laughing.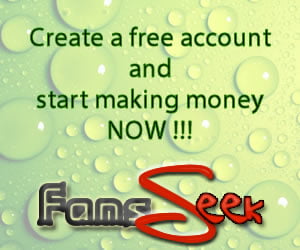 "One look at you is enough to get anyone up," he threw in a few hard thrusts with his flirt.
"Oh… Mm…. Ah." She always liked it rougher. "He's more than tw- twice my age. I s-sure hope I'm not get-ting him up anywhere."
"The way your tits fill out a shirt, I bet he's been at full mast every time he's over here." Brandon made his thrusts more hard and deliberate.
"That's- sso- grosssss…" she muttered out between thrusts. "Why do you have say st-uff like that whi-ile we're having sex?" she whined.
"Hey, I'm just saying. You'd make him a happy guy." her hand went to his hip, stopping his thrusting. She looked at her husband, head tilted.
"Wait. Are you being serious right now?" 'Fuck,' he thought, 'I probed too far.'
"No, of course not," Brandon lied. Her face didn't change. She simply looked at him, trying to ascertain the intentions of his previous jests. They sat in silence for a moment. He did his best to keep his expression resembling an innocent one.
"Good," Chelsea said, wrapping her hands around his hips, "because you're all the man I need." She pulled him back into her wetness and a kiss.
"Now. No more talking. You still haven't cum yet and that means I'm not doing my job as a wife." 'God, I love this woman,' he thought. Deciding to set aside his fantasy for the night, he obeyed her directive. Soon, he was lost in her lusciousness. Her pussy was warm and welcoming and so was her mouth. Increasing his pace, he pounded his wife harder, watching her full breasts bounce. The sight was too much and it didn't take long to bring him to climax.
"Mmmmm that's it! Right there, right there!" Chelsea encouraged him until he was letting loose inside her. "You feel better now?" She asked, laughing pleasantly.
"Much," Brandon breathed out.
"Good. Then I've done my job as a wife," she added with a kiss. "Now, we've got to get some sleep. Russ wanted our help with his new pool tomorrow."
——————————————————
The next day, Brandon and Chelsea got up, ate a quick breakfast, and got ready to go help Russ.
"Babe, can you toss me a shirt?" Chelsea called out from the bathroom. "Oh, and a sports bra too."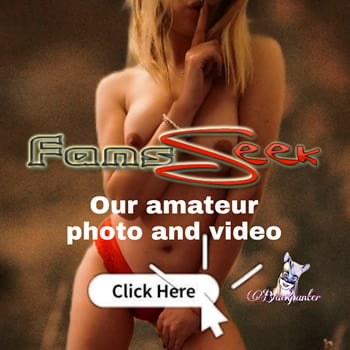 "Yeah, you got it!" Brandon went to the closet and began searching for the requested items. Upon finding her bras, an idea hatched in his brain. A devious smile crossed his face. He searched and found the bra he was looking for, along with a white t-shirt. "Here you go." He handed her the clothes, and soon they were on their way.