"Like what?"
"Duh. Because he's gay!" Brandon tactlessly joked, knowing it wasn't true. Russ bellowed with laughter.
"I'm serious," she continued. "You're a great guy and such a gentleman. Any girl would've been lucky to have you."
"You're kind to say so, darlin'. I s'pose it's cause I never found the right woman. I always lived in small towns, and that didn't leave too many options for me. The options I did have… well… let's just say I took advantage of too many of them at the same time. You kids could call me somethin' of a free spirit."
"Well what would've been the right woman for you?" Brandon asked.
"Hell, if I knew that I would've found her by now." The conversation lulled for a few moments to a comfortable silence. The tone had changed from jovial to sentimental. Russ broke the silence, "I'll tell you somethin' Brandon. You're a lucky fella, having a bride like Chelsea."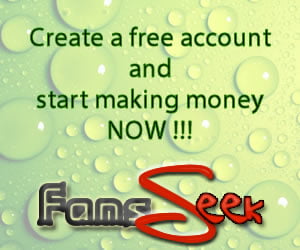 "I like to think so," Brandon casually agreed.
"No, you really are. She's got the beauty of an angel and a personality to match. Why, if I'dda had a woman like her in my day, I mighta been happy riding just one horse."
"Russ, you're gonna make me cry saying stuff like that." Chelsea said, eyes starting to glass.
"Truly though, it makes me happy to see a young couple like yourselves." Russ' gaze distanced, as if he were getting lost in a memory. "Makes me wish I could go back… do some things differently."
"Aw. Come here big guy." Chelsea stretched out to her side, pulling Russ into a hug. He reached his big arms around her, accepting the embrace. Brandon felt blood rush to his downstairs region. His wife had only hours earlier been too shy to wear a bikini. Now, she was in the nude and hugging another man, who was also without clothes. They stood there for a moment, saying nothing.
"Look at me. I'm getting all sentimental." Russ finally spoke, changing the subject, "Say, Brandon, there's probably still some of tonight's Dodger game left to play. They had a late one tonight. How about we take our party inside?"
"Sure, sounds good to me," he said. Chelsea and Russ split from their hug. The hefty old man made his way to the far side where the ladder was, while Chelsea went to her husband.
"Remember your joke about the nudist beach earlier?" She whispered, eyes a little wide.
"Yeah, why?"
"He's definitely not blind."
It took a moment for Brandon to realize what she meant. "Oh… wow…" came from Chelsea, eyes now very wide. He saw and realized what she was talking about as Russ was climbing the ladder. The old man had his cock standing at full attention, and it wasn't small. It looked to be at least ten inches. And it was thick too. "I didn't realize it was that…" He looked back at his wife, who was still watching it, unconsciously biting her lower lip. Her breathing seemed to have deepened a little as well.
"Wanna go inside?" He asked.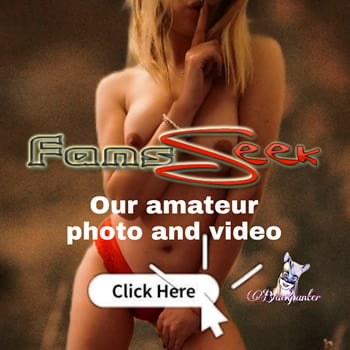 "Huh? Oh yeah, sure… Let's go." Chelsea was broken from her light trance and they made their way out of the pool. Brandon couldn't help but look down and mentally make comparisons. The fact that he was less than half of Russ' size didn't escape him.