Brandon leaned his wife's head back and drove his tongue into her accepting mouth. If she had any inhibitions when she first sat down, they had been destroyed by now. He had one arm wrapped under her back with the hand enjoying a generous amount of her left tit. The other hand assailed her pussy. Harder breathing and a small moan or two escaped Chelsea, as she still tried to restrain her reactions. Thinking their neighbor needed a better view, he pulled her legs apart, spreading them into a more open presentation. Then he thrust a couple fingers in, an audible squishing noise coming from down there as he did. She was the wettest that he could ever remember her being. Sliding his fingers in and out, more restrained moans emanated from her throat. Finding success, Brandon persisted with his coordinated attack.
"Br- Brandon," Chelsea tried to gasp out, "we shou- ould goo hhho…OH!" Brandon drove his fingers faster and harder, not letting her finish her sentence. He was having too much fun with this to take it home. There wouldn't be any spectators there. He locked his mouth on hers once more, preempting any more possible protests. As they feasted on one another, he moved his hand up her super-sized breasts. He enjoyed her pussy, but boobs were so much more fun. They were always his favorite things to play with. It was not hard to get lost in them. Tenderly, he kneaded them like two large, smooth balls of dough.
Chelsea let out a loud gasp. Her hands clenched on the couch and around Brandon. "Oh my GOD!" she cried out. Looking down, he saw Russ' bearded head rising and falling between her open legs. His tongue expertly lashed at her gash. The intense pleasure and constriction on her face was unlike any expression her husband had ever seen from her.
The young woman's eyes were clamped shut and she bit her lower lip. Her chest rose and fell heavily, her massive mammaries jiggling a little each time. Sporadically, she would shake her head from one side to the other. Whimpers escaped from her, in sync with each rise and fall of the rancher's head. It was as though she was fighting an internal battle, and losing to the invading external titillation.
The old man altered his technique. His tongue rapidly circled and flicked her clitorus. It became his exclusive focus. "Ooooo fffffff-" Chelsea struggled to keep from cursing. It was something she never did. The old man added nibbling and sucking to his clitoral assault. "FffffFFffff…. Oh FUCK that's goood!!"
Chelsea's hands flew behind Russ' head. "Don't stop. Don't stop.. Oh please don't stop!" Her husband had never heard her beg like this before. The old guy apparently knew his way around a vagina. Her breathing became rapid, haggard moans squeaking out with each exhale. The sexual pressure quickly and visibly rose inside her. Finally, like the tension being released from a taut bow, her back shot up in an arch, the rest of her body convulsing in a powerful orgasm.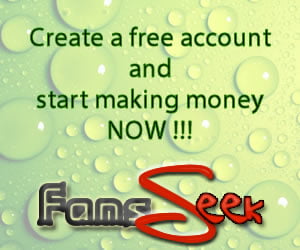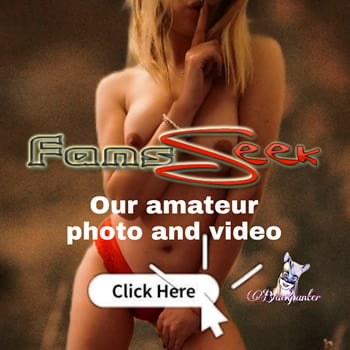 "Oh ff- ffffFUUUUUUUUUUUUuuuuuuuccckkk…" Chelsea's body collapsed back down hard on the couch. Her eyes stared blankly off into space. The substantial rack that rested on her chest raised and lowered, with the occasional sputter and jiggle as she tried to catch her breath. Her young body trembled. Brandon sat beside her, awestruck at what he had just witnessed. The love of his life, the most beautiful woman he had ever known, had just been given the greatest orgasm of her life. Even better, it had been given to her by another, much older, man, all while he held her in his own arms. It was the most erotic thing he had ever seen.