"Oh fuck!" Tom said as Brian swallowed his cum, "that was so hot!" he added a moment later and Brian started grinning.
"I want some of that." Kelly suddenly said and moved to Brian and Tom. "That was so hot!" She said, then grabbed Brian and pressed her lips to his. She pressed her hot naked body to Brian's and slipped her tongue into her mouth. She got a good taste of her boyfriend's cum, then broke the kiss and licked a few drops of cum from Brian's lips.
"You know, I wanna see Brian with Beth," Tom said kinkily, looking over at a horny Beth.
"Yeah!" Jimmy and Kelly immediately agreed, and Kelly pulled away from Brian. They looked at the two urgingly, moving their gazes between brother and sister, and sure enough, Brian made his way over to his sister.
Brian and Beth looked each other in the eyes, both incredibly aroused, but didn't know how to start. They stared at each other silently for a few more moments, then Beth grabbed Brian and pulled him in, pressing his lips to hers. She shivered as his warm lips met hers, and she immediately snaked her tongue out and slipped it into his mouth.
Brother and sister slowly slid down as they kissed passionately. Their tongues danced together with lust until soon enough they were making out on the floor with Brian on top. Their hands started roaming across each other's naked bodies, touching and caressing lewdly. Brian had his first feel of his younger sister's gorgeous boobs, and she slid her hand down his chest. She grabbed his ass as they continued kissing, Brian moving his hands down along her flat stomach, and Beth moaned into her brother's mouth as his hand reached between her legs and found her treasured jewel.
"Oh god, Bri!" Beth let out breathless as her brother's hand started caressing her intimate folds. She looked into his eyes as he touched her tender lips, then moaned, her eyes going wide as his finger entered her. "Fuck!" Beth called out as her brother's finger slid into her sopping hole. He gave her a wanton look, then pressed his lips back to hers and continued kissing her while he began fingering her, fingering his beautiful sister's warm wet pussy.
Brian fingered his younger sister as he made out with her, their friends watching them silently. He was quickly getting hard again, and after another moment of kissing, he moved his mouth down to her breasts. Beth moaned as her brother's lips found her nipples and started sucking on them. His finger continued to probe her wet pussy, and a jolt of pleasure rushed through her as he sucked on her left nipple. She looked at his hardening dick as her brother continued to pleasure her so divinely, then grabbed his head and pulled him away.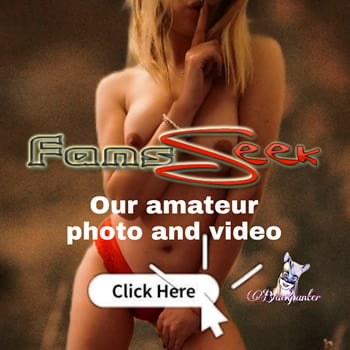 Beth looked into her brother's eyes, lust and passion engulfing them both, then slowly eased him onto his back. She stared at his naked body, hungry for his cock, then climbed on top of him. She offered him her pussy, lowering it to his face as she settled on the other side of him in a sixty-nine position. Her body shivered as she felt his hands grabs her legs, pulling her pussy down until she felt his tongue between her legs. She moaned as he ran it between her wet lips, getting his first taste of her, then Beth took hold of his hard cock and wrapped her lips around it hungrily.