Brian was hungrily sucking Tom off as he felt Jimmy come up behind him. He could feel his warm naked body moving closer, then froze as he felt Jimmy press his erection to his ass. He stopped moving, his heart beating, then pulled his mouth off Tom's cock and moaned as Jimmy entered him.
"Ugh god!" Brian grunted as his friend's cock entered him, breaching his tight ass hole. He was drunk and horny, and he let out another moan as Jimmy's seven-inch dick slid into him, stretching his ass. He didn't care his younger sister and Tom's girlfriend were watching, didn't care they were watching him get fucked in the ass, his shaft hard as steel between his legs. "Fuck!" he moaned with pleasure as Jimmy pushed himself, stretching him open. He felt his hard prick slide into his ass, penetrating him until Jimmy was balls deep inside of him. He held himself inside Brian, his ass feeling so tight around his cock, and took a deep breath. He looked over at Tom, watching with arousal, then grabbed Brian and started thrusting.
Beth watched with indescribable arousal as her big brother was getting fucked in front of her. He was on all fours, his dick so hard it looked like it would explode, while Jimmy started fucking him. Her hand was already between her spread legs as she watched them at it, Jimmy's hard cock sliding in and out of her brother's ass while they both moaned. Brian continued stroking Tom all the while, and after they got into a rhythm, he took Tom's dick back into his mouth and continued sucking him. Beth started rubbing her clit harder as she watched her brother getting spit roasted by the two guys, all three of them enjoying themselves immensely. She let out a little whimper as her pussy dripped with her arousal, and continued masturbating to the sight.
"Oh fuck!" Jimmy moaned as he started fucking Brian harder, sliding his dick in and out of his ass. "Fuck!" he called out again, feeling the burning pleasure rising. He continued to fuck Brian, thrusting his cock deep into his ass, until it was too much. He thrust himself into Brian once more then went off with a loud moan.
Jimmy called out behind him, and Brian felt his friend filling his ass with cum. His cock twitched inside of him, going in and out, and a moment later another load of cum squirted inside his ass. It felt amazing, having Jimmy's warm cum inside him and he too moaned as his friend shot another load. Jimmy kept going, slowing down as he came, but he continued to cum nonetheless, shooting a few more loads in Brian's butt. He pushed himself in a final time, driving his cock deep in Brian, and held it there as his orgasm subsided. He held his cock there until it went limp, then he pulled it out with a plop.
"Holy shit!" Tom exclaimed as Jimmy finished cumming. Watching him cum as he fucked Brain while Brian sucked him off was so hot, and he wanted some too. He looked over at Kelly who was sitting there masturbating to the sight, then looked down at Brian.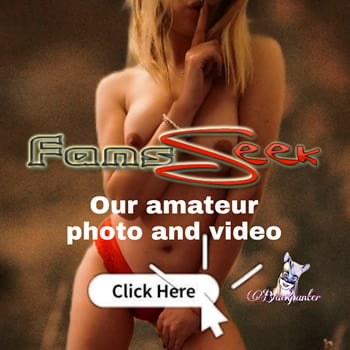 "You want some too?" Brian asked with a grin, reading Tom's mind, and Tom nodded eagerly. Brian let go of Tom's cock and straightened up, facing Tom as Jimmy's cum started leaking out of his ass. "Lay down," Brian said to Tom, and he immediately obliged. He laid down on the carpet in front of Brian, his big hard cock sticking up like a flagpole, and looked at Brian's hard cock.