Henry huffed wistfully. He placed a kiss on Jenna's head and slowly shifted her so that he could carry her back to her room. He got up carefully and then went up to Jenna's room and gently laid her down on the soft mattress bed. He was little concerned that she was still wearing the top and jeans from her school but decided to leave it at that. His hazel eyes racked over Jenna's sleeping body. Over the years she has grown quite a bit. From a petite 14 year old to almost a full grown women now. Her thighs had thickened and her hips had broadened giving her an attractive pear shaped body. Her breast had grown from B to D cups too. As Jenna slept Henry could she her peeking cleavage and her top had ridden up giving him the sight of her belly button. He imagined running his tongue tracing her body and then licking the hardened nipples.
Henry shook his head internally chiding himself for even thinking such sinful thoughts about his daughter. Though these thoughts were nothing new for Henry towards his daughter, ever since she turned 18 a few months back. He felt extremely guilty to bringing such thoughts. No, I can't break Jenna's trust like this. It's a crime. Henry thought.
He made his way back down and sat down on the kitchen table with a cup of black coffee. He often found himself in this situation lately. His only thoughts floating around how sexy his step daughter looked and fantasized about what he could do if he had access to her ripe body.
•••
It was around 6 at evening when Jenna came down from her room. Henry looked up from his third coffee cup and his eyes almost bugged out his socket at the site of her. Jenna was wearing the tiniest low waist denim hot pants with lace at the sides. The short was so tiny and tight, Henry could see half of Jenna's ass from below. In the front of the denim was digging at her groin and made a distinguished v shape. But the one that mostly caught his attention was the tiny white mesh crop top that was wearing with nothing under leaving her breast at display as the top was see through. Fucking hell! What is she doing, wearing such skimpy clothes when I'm already straining my inner struggle. Henry gulped. He would've rebuked Jenna for wearing such clothes but one look at her face stopped him from doing so. It was sombre. She may have washed her face but one could clearly see traces of tears of observed closely. She smiled gently at her daddy and sat beside him with a coffee cup of her own.
"Hey daddy." She greeted softly.
"Hi princess, how are you feeling?"
"I feel alright. What's the plan for dinner?" She asked, sipping at her cup.
"I was thinking of ordering pizza tonight. Will it be okay for you? Henry asked trying not to openly ogle his daughter.
"Yes, that'll be fine by me." She replied.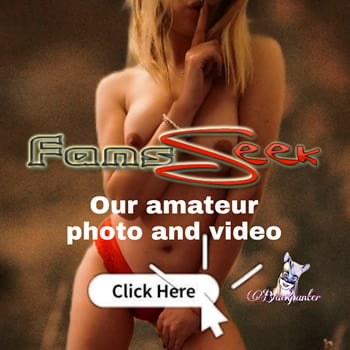 They then sat there silently. Jenna scrolling through her phone, sometimes smiling at some funny video. Henry stared at her. Her voluptuous breasts juggling lightly with her slight movement. They looked so soft and squeezy. The perky nipples peeking out ever so slightly through the see through top. His eyes travelled down her exposed belly and hip, and down to her grabby ass. Henry licked his dry lips. Oh how he wished to touch his little princess and caress her like his lover.