"Daddy, I thought about my college thing…" Jenny said suddenly, startling Henry.
"Huh? Oh yes yes, tell me about it."
"I think I should apply for online college course, that way I can continue with my studies as well as stay with you." Jenna said.
"That's… that's good, but are you sure honey, I don't want to hold you back from anything." Henry said even though he was giddy internally.
"Yes, I'm absolutely sure, and I'm doing this for myself too. I don't want to leave you behind daddy." Jenna said and lifted herself slightly to kiss Henry on the cheek, while her booby chest brushed against her daddy's arm.
"Okay sweetheart, whatever you think is best for you." He said, his strong knuckles brushing against her cheeks. "I need to make some calls to one of my buyers, and I'll order the pizza after that, okay?" Henry said as he got up to step outside for the calls.
"Okay daddy." Jenna replied, a small coy smile gracing her lips as he watched her daddy go.
Jenna had always loved Henry dearly. Maybe a bit more than the daddy-daughter love. Henry was a man of 40 but his physique could be hands down one of the most handsome and masculine Jenna had seen so far. She always had her attraction towards older man, but she didn't have to look far from them. Her daddy was enough. Standing at an impressive height of 6'2″, his athletic build towering over her 5'4″ build. Henry had a stubble and one could see a few white hair on his head which made him even more attractive in the eyes of Jenna. Their 22 year age difference never bothered her but rather made her feel like a man was taking care of her. Jenna is a virgin but she ain't naive. She knew how Henry's nature of looks towards her changed in the recent past. The slight brushing of her thighs, the tighter hugs to feel her chests properly and many more. Jenna was very happy with Henry's subtle advances but she also knew he would never go any further. He loved her too much for it, and Jenna adored it, made her respect him more for it. But now she would make him take her. She knew how her daddy ogled her in the afternoon in her room, she peeked and that is why she dressed revealingly so rile up her handsome sexy daddy.
When Henry came back to the living room, he saw Jenna sitting on the couch leisurely, watching some rom-com on Netflix.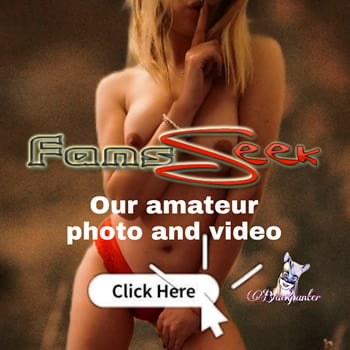 "Here daddy, sit by me." Jenna said patting the area right side of her. Henry obliged and sat beside but leaving a small space. Jenna did not appreciate it. "Come closer daddy, I wanna cuddle," and scooted way to close to Henry. She promptly laid down on his chest and placed her left leg in between Henry's legs. Henry stiffened but still moved his left arm to bring her closer. Their favourite position of relaxing. They watched the movie with Jenna subtly rubbing her thigh against her daddy's and her palm caressing the tshirt covered muscled chest. Henry tried not to think much of it though. He reigned widely running imagination. Soon the pizza was delivered and they finished it quickly and went back to the same position as before. Almost lying on top of Henry with her boobs pressing against him. But now Henry's right arm was on Jenna's leg that was on his lap. He rubbed the smooth skin and sometimes even went up till the exposed butt.