Her squirming grew more intense as her plight really dawned on her.
"Be still girl, you wanted what you mother got, and so you shall have it!" I told her.
"Let's see if we have the same reaction!"
With that I reached down and stuck two fingers into Maddie's cunt, which to no surprise was absolutely dripping wet. Just as a got to the second knuckle I hit an obstruction. So, she was still a virgin I thought, as proven by the in-tact hymen at the entrance to her young cunt. Well shortly I was going to thrust my big cock through that little 'cherry' and deep inside her pussy! I was going to take my granddaughter's virginity.
"Maddison, your cunt tells me you're just as excited as your mother to get spanked, don't deny it, I can feel it!" I told her. "Six swats with the paddle should do nicely I think!"
"Nooooo grandad, please!!"
SMACK! The paddle came down on Maddie's bare ass and her cry exploded from her lungs.
"Owww! Noooo!!" She cried out.
But I didn't pause. I just continued, fast and hard with four more across both cheeks.
SMACK! SMACK! SMACK! SMACK!
Errgghh! OH! NNuhh! [pant] Ahh-Ahh!" Her sobs had turned to full on crying now.
"Last one Maddie!"
SMACK!
She kicked and twisted furiously as tears ran down her face.
"OUCH! Oh, God! OWW! Oh, Please! Unnhh! Huh-hurts! Erggh!" She wailed.
"Please, grandad no more, I'll be good. I promise."
I passed the paddle to Sam and patted Maddie's bright red ass cheeks.
"Nice shade of red don't you think Sam?" I asked my daughter.
"Hell, yes daddy, she wanted it, she got it," Sam replied.
"Stand up," I said to Maddie.
She rose from my lap and her hands immediately gripped her behind and she rubbed the red skin to try and ease her pain.
Her tear stained face told a far different story to the pain from her ass, I could clearly see that, and when Sam went over and kissed Maddie hard on the mouth, I knew Sam had seen it to. Maddie was obviously in such an aroused state she kissed her mother back, their tongues quickly entwined into a lover's kiss of passion.
Sam grabbed Maddie's top and tore it from her body revealing her young tits encased in a sexy red bra which clearly matched the long forgotten red thong she had been wearing.
"Bra, off now!" Sam instructed her daughter.
Maddie's arm slipped up behind her back and her bra came loose as she flicked the clasp open, then dropping her arms her bra slid down and hit the floor. Her young breasts were fabulous, ripe and luscious, not too big with nipples made for sucking. Sam fastened her mouth to Maddie's left nipple while her hand palmed her right tit.
"Oh, fuck mum, that's sooo good!" Maddie moaned.
"You let mummy get you all wet and ready for grandad!" Sam said, dropping her hand from Maddie's tit to her cunt. Two of Sam's fingers then pushed into Maddie's fuck hole and I could hear her wetness from across the room.
"Grandad's gonna love taking this little hole for his own!" Sam told her daughter.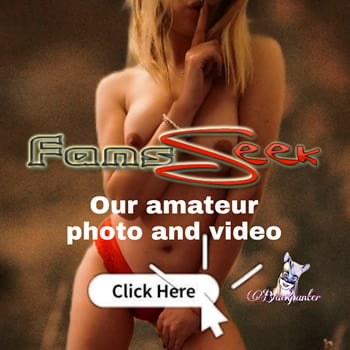 "He's going to make you all woman with his big fat cock. You want grandad's cock don't you baby?"