Sam relaxed her grip on Maddie's hair and allowed her daughter to set her own pace around my cock. The drool was like a small river running down Maddie's face and onto her top, but she clearly wanted more when she popped my cock out of her mouth and said to me. "Face fuck me grandad, make me gag, Zack does!"
Jesus, her boyfriend makes her gag, well fuck it, I would too. As Maddie's mouth once again swallowed my cock I reached down and grabbed the back of her head and drove forward, slamming my cock, balls deep into her mouth. She tried to back off, but I wasn't having any of it and held her in place as she struggled to breath. I kept my cock still for just a few seconds more then pulled back and proceeded to face fuck my granddaughter. My cock pistoned her mouth without mercy and she just lapped it up, trying to wrap her tongue around me as I moved in and out of her mouth. I was gonna spew my load into her young mouth and she was going to swallow it all!!
"Stop!!" Sam screamed. "You are not going to cum yet daddy!"
Her shout brought me back to earth and my cock stopped fucking Maddie's mouth.
"What?"
"Stop fucking my daughter's mouth daddy, you need to save your cum for later. Right now, she needs punishing!" Was Sam's explanation.
I looked down as my cock slipped from Maddie's mouth, so much drool and pre-cum was attached to both it was like string between us.
"Mum!! I wanted grandad's cum!" Maddie moaned loudly.
"You'll get what your given my girl," Sam said sternly. "Now stand up and strip!"
Sam's shout and my orgasm denial had brought me back from heaven and I realised this was going to go the way I wanted, not the way Sam thought it should.
"Stop, the pair of you'" I told them both. "You'll do as your told, understand!"
"Yes grandad," Maddie replied, still on her knees.
"Sam?"
"Yes daddy."
"Good girls," I said.
I looked at my two girls and just knew the next few moments were going to be unforgettable.
"Maddie, come crawl over to your mum please."
She didn't say anything, just did as I asked and crawled on her hands and knees across the room to a spot right in front of her mother.
"Now Maddie, I want you to check how turned on your mum is right now, ok? See how wet her pussy is please!"
"Mum?"
"Oh God!!" Sam's voice had gone all husky on hearing my words, a line was about to be really crossed.
Sam's hands dropped to her sides and I watched her take hold of the bottom of her skirt, she hesitated.
"You want this, don't you Sam?"
She looked at me and nodded. "Oh so badly daddy!"
Slowly she pulled her skirt up to her waist, her drenched and shaven cunt quickly coming into view of her 19-year-old daughter kneeling only inches away.
"Can you see how wet mummy is Maddie? See how wet my thighs and legs have got?"
"Yes mummy, I can," was the barely audible reply.
Sam reached out and wrapped her hand around her daughter's head and pulled Maddie's face into her crotch. "Do as grandad asked and tell us how wet I am."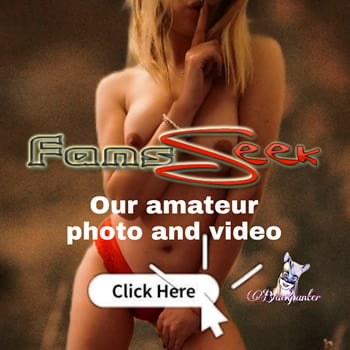 "Oh fuuccckkkk!!" Was all Sam could say as Maddie's tongue clearly made contact with her over-heated cunt. "Oh fuuccckkkk, I'm gonna cum!!"