Sam's body went ridged as her daughter's tongue exploded her cunt into orgasm. She hung on to Maddie's head to keep herself upright as she rode the waves of pleasure and filled Maddie's mouth with her fresh cream. I could see Maddie try and swallow everything that was coming her way, but the poor girl just couldn't keep up as Sam's squirt ran down her chin and added to the drool wetness that had already soaked her top.
"Oh fuuccckkk, that was fucking amazing Maddie, I came so hard!" Sam said, finally releasing her daughter's mouth from her cunt. "Look at the mess I've made of you!"
Looking down Maddie was some sight to see, her face dripping with her mum's fresh girl goo, her top soaked through with drool and cum. Her nipples, like stalks, pressed hard against her top and her skirt hitched up enough for us to see yet more virgin wetness leaking from Maddie's pussy.
"I thought you were gonna drown me mum there was so much cum!" Maddie said. "But fuck, you sure taste sweet, kinda like me but a bit stronger."
"Well you girls can entertain me later," I told them both. "For now, there's a spanking to attend to! Stand up please Maddie and come over here!"
I swung the chair into the middle of the room and sat down. As Maddie neared me I took her wrist and with a quick flick had her across my lap, face down with her ass nicely raised.
Smack!
"Uh!" she gasped in surprise at her first spank, catching her unaware.
I followed that up with five swats to the lower part of Maddie's ass as I guessed she had anticipated some sort of talk or warm up.
Smack! … Smack! … Smack! … Smack! … Smack!
"Oww, that hurts," Maddie wailed.
Ignoring her pleas, I turned to my daughter instead. "Sam, do something with your daughter's skirt, it's in my way."
Sam reached down and pulled Maddie's skirt up around her waist, my eyes beholding my granddaughter's beautiful and naked ass. Maddie started to squirm, but I held her waist tight and quickly added three to her right cheek, followed by three to her left. She couldn't suppress the first quiet sounds of pain.
Smack! … Smack! … Smack! … Smack! … Smack! … Smack!
"Ow … Ohh … Unh"
I continued without let up, alternating right and left.
Smack! … Smack! … Smack! … Smack! … Smack! … Smack! … Smack!
"Ahh … Enh … Ergh … [gasp] … Ennurh …"
I could see her ass starting to turn a beautiful shade of red, mingled with the clear hand-prints as her punishment continued.
Smack! Smack! Smack! Smack! Smack! Smack! Smack!
"Oww! Unh! Uuh! [gasp] Nhow! Huhguh!"
She began to twist and kick a little as the thrashing continued.
Smack! Smack! Smack! Smack! Smack! Smack! Smack!
Finally, I paused, and she lay there draped over my thighs, panting, sobbing quietly, and clenching her ass muscles. I caught my breath and was aware that the spanking had had its usual effect on me. I was rock-hard and Maddie could clearly feel my cock beneath her.
"The paddle please Sam!"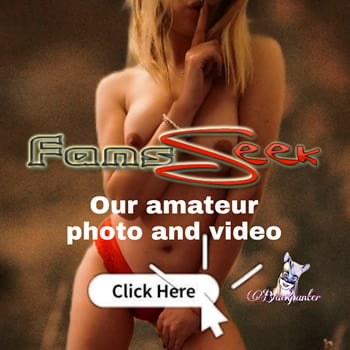 "No grandad, not the paddle please, it's my first time!" Maddie impeached me.