Pushing my hips forward, I enter her easily, guided by her mum and quickly feel her barrier against my cock head. I am about to shatter Maddie's hymen and take her virginity.
"Slowly daddy," Sam tells me. "Let her adjust to your size."
Sam looks up at me and says, "You can't cum in her daddy, she's to fertile right now but I have a little plan."
"Please grandad, I want it all!" Maddie pleaded, obviously feeling unfulfilled with only my cock head inside her.
Sam smiles, "Fuck her daddy!"
I ease my hips back ever so slightly and feel Maddie's cunt lips slide along my length, then with one push I bury myself inside my granddaughter's virgin hole, ripping her hymen and virginity away in the process.
"Eeeeyyyyiiiieeeeaaaaiiiiiii…" she yelled out as I punched past her cherry and into her virginal tightness, stopping only when my balls rested on her redden ass.
"Awwwwww…sheeee-iiiit, Maddie! You're so tight! So! Fucking! Tight! Take grandad's big hard cock inside your tight little pussy!" I bellowed at the extreme pleasure of it all. Fuck, she was hot, and wet, and oh-so-fucking-tight!
Sam reached around and cupped my balls again, keeping me still inside her daughter, allowing Maddie to ride through the pain and get to the pleasure. As she did so I watched in awe as she spat on her daughter's asshole, the spittle running down Maddie's ass crack. What the fuck, I thought!!
"Fuck, I feel so full grandad," Maddie said. "It hurt just for a few seconds and now, fuck, it feels so good!"
"Please grandad!"
Maddie pulled herself forward and I watched my cock slide slowly out of her cunt, stopping just before I fell out. I could see veins of red along my length, testament to my granddaughter's now non-existent hymen.
"Fuck me grandad," Maddie implored, pushing back against my cock to fuck herself on me.
I took hold of her hips and moved with her. Her cunt was unbelievably hot and as she relaxed I began making very slow, very short stokes inside her. Every time I eased back, and my cock head hit her pussy lips she moaned, "Oohhh! Do that again!" and when I pushed back inside her she responded with another soft moan of pleasure.
I sighed, "Oh yeah," as I continued to rock my hips, sliding my cock a little deeper with every couple of strokes. Her pussy opened for me as we fucked, and I knew I wouldn't last very long.
With my cock shaft fully trapped inside my granddaughter's tightly gripping pussy I moaned, "I so need to cum!"
"Oh god daddy, that's not good!" Sam said softly. "Let me help."
She reached down and pinched my cock shaft at the base, quashing any imminent orgasm, but still allowing me to fuck Maddie. Then, to my amazement, she lowered her head and started to lick her daughter's rosebud. She slithered her tongue along Maddie's ass crack before pushing her tongue inside.
I felt Maddie stiffen at the intrusion into her ass, but my cock was still fucking her, so her pleasure far outweighed any thoughts of what was happening to her butt hole.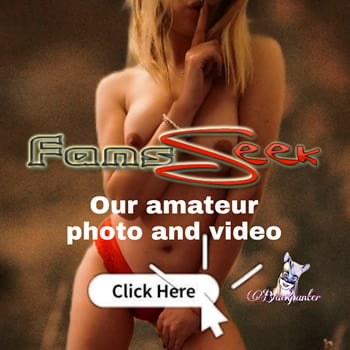 "Soooooo goooooooooooddddd!" Was all Maddie could get out.