I hoped my two much older lovers would be suitably impressed.
I needn't have worried about Neil and Tam's response, on walking down stairs and back into the living room I was greeted with wolf whistles from two completely naked middle-aged men.
"I see you two have gotten yourselves comfortable!" I laughed.
"Seemed pointless not be ready to greet your entry," Neil quipped back at me as he sat stroking his cock.
"You look fucking incredible," Tam said to me as I strutted as seductively around the living room as I could manage.
"I thought you might like it," I replied. "This is my old school blouse and netball skirt and I nicked a pair of my mum's stockings because I know you said you like them."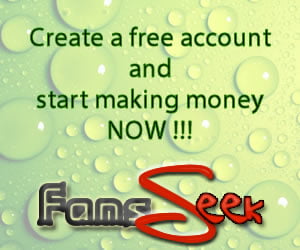 Neil then said something that really peaked my interest. "They look even better on you than they do on your mum."
They were both now sitting on separate chairs stroking their cocks and both had full erections.
"I'm glad the site of me has you both so turned on," I said admiring their hard, throbbing gristle.
"Are you wet?" Tam asked me.
"Fucking soaking!" I replied slipping a hand up under my skirt and sliding two fingers into my pussy.
I then took them out and sucked the juices off in front of them.
"Does your wife dress up like this?" I asked Neil.
He replied, "Only if I can get her drunk enough."
Tam was now slowly working on the full length of his cock, a thick chubby six inches.
Naked I could see how much weight he was carrying, and with him being roughly six feet two, I was simply dwarfed by them both.
I sat beside Tam first and slid my hand down to replace his on his thick cock. Wrapping my slim, young fingers around it and beginning to give him a slow wank, wetting my hand with more of my cunt juice and spit as I did so.
Whilst I did this he fumbled up my leg and under my skirt and found that I had no knickers on.
"Nice and easy access!" he laughed.
I smiled back at him as I continued to wank him. "I didn't see the point in putting any knickers on, as I knew you dirty bastards would want them off quickly anyway!"
His big, shovel-like hand had found its way to my young, bald pussy and two of his fingers were circling my rock hard clit and deliciously sliding down my slippery gash.
I spread my legs wide, and he ran his hands up my stocking clad legs back to my dripping hot snatch.
I shuddered as he penetrated me for the first time with both fingers, burying them way past the knuckle up my young quim.
"Fucking hell you're wet down there!" he said to me.
"Go on slide another one up me as well," I almost begged.
He did so with ease commenting again on how wet and open my cunny was for one so young.
"Looks like you've seen plenty of cock already!" he said to me.
"I have a bit," I said back. "I'm hoping I'm going to be adding two more to my tally today when I get you two dirty bastards up me."
He continued kneading my fanny with three fingers as I wanked on his cock and he opened his mouth for me to kiss him.
I willingly responded by sliding my young tongue into this much older man's mouth for the first time.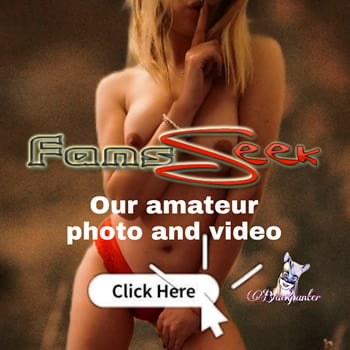 Tonguing each other faster and faster with my legs splayed wide, my heels dangling off my feet.