On sitting beside Tam, my little mini skirt was now showing plenty of my legs and my tight white top already showed how hard my nipples were.
"You're even prettier than he told me," Tam complimented me.
I thanked him telling him that he was as much of a flatterer as his pal.
He laughed back saying, "When you're with a pretty young girl like you, with gorgeous legs like you have it is easy to be flattering."
We had driven off and I asked where we were headed. Tam said his flat wasn't too far and as he now lived alone they hoped I wouldn't mind going back there for a little bit of fun.
My pussy was already getting a little bit wet thinking about the fact that I was probably about to have two guys all to myself, and I told him I was more than ready for some fun and it was a pity I hadn't known he was coming as my friend Tracey was dead keen to join in.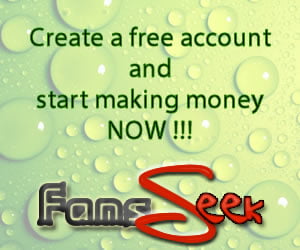 By this point I was feeling well turned on, and Tam had felt bold enough to put one of his big, chubby hands on my leg and I had made no move to stop him. He slowly rubbed my smooth thigh, as I noticed his wedding ring on his hand that was feeling me up as I eagerly moved my right hand over his lap.
"You are a sexy little one aren't you," he said to me as I moved my hand further up his thigh and onto his crotch area.
"Seems to be having the desired effect on you!" I chuckled as he was starting to sport quite a significant hard-on.
"I told you she was a goer didn't I!" his friend laughed, watching intermittently as he drove
I slowly played with this guy's bulge on the outside of his trousers as we drove to his flat which was not too far away. His cock was straining to get out.
His hand was now slipping up onto my upper thigh and he found my wet cunny encased in my tiny panties.
"Nice 'n wet already!" he said to me.
I smiled back, looking him directly in the eye and saying, "Fucking soaking. I bet your wifes cunt isn't this wet for you." He laughed back saying no it had never been, telling me he was currently separated from her.
Once we arrived we all rushed out of the van and into Tam's flat.
Neil asked me if I had brought something sexy to change into and I laughed saying that of course I had. They both asked me what it was and I told them they would have to await their surprise.
I was quickly shown where the bathroom was, as the guys got themselves comfortable in the living room with a couple of beers.
Once in the bathroom I slowly began to strip, my young pussy already wet and my nipples rock hard from the anticipation of the fucking I was undoubtedly going to receive.
I carefully piled my day clothes up whilst I dressed into my sexy schoolgirl outfit.
I didn't bother putting my panties or bra back on, and as I slid my mum's stockings onto my legs I couldn't help but finger fuck myself.
Once fully dressed I checked myself in the mirror, and thought I looked the bee's knees.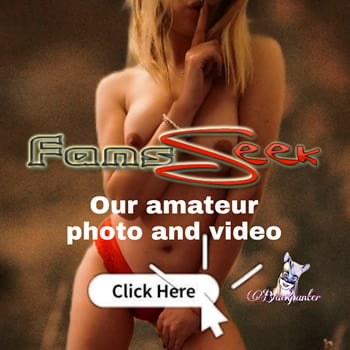 Tight white blouse (with my old school tie around my neck) unbuttoned to show my cleavage off, my grey, pleated netball mini skirt, mum's hold up black stockings and a pair of two inch black heels.