Whenever they received a little extra money Karl took it to the track or casino, to try and hit it big. It didn't matter where the money came from.
When Karl and Catherine were living in the city, a single father and his daughter lived next door to them. The daughter was in a car accident, and both hands were broken. This obviously caused several issues. Catherine volunteered to help them out, and both father and daughter were immensely grateful for her help. They may not have been able to afford a nurse or PSW, but they gave Catherine some money for her help.
Karl took that money and lost it at the craps table. I'm telling you all this, so you understand the kind of man Karl is. I suppose he isn't a bad man, but he certainly has a problem.
Catherine shook her head, and her smile returned. "You best get going. You might have a short day, but I doubt they'd appreciate you being late."
I chuckled, and kissed my sister's cheek. "I'll see you in a bit. Love you, Sis."
"Love you too, Kurt."
On my drive to school, I didn't think of much other than Karl skipping work to gamble again. Neither Catherine or Karl mentioned an influx of cash, so unless he did win, this month would likely be another lean one. I was just glad it was hunting season.
My lab flew by, and I was able to complete the work without issue. To brag a little about myself, I've always experienced an easy time with school. Unlike many though, I excelled at both athletics and academics. Throughout highschool I managed to keep above a ninety percent average in all my classes without needing to study, which allowed me to be on the cross country, wrestling, and lacrosse teams (during the appropriate seasons); I continue with the sports into adulthood, playing on a university lacrosse team. Not having to spend time studying, is where my love for the outdoors came from. Growing up on the farm, I didn't have the same access to amenities as the city kids, I spent a LOT of time outside, and I did it just to pass the time.
I quickly made it home after class, and Catherine was sitting in the living room folding laundry.
"Hey Kurt, how'd it go?" she called out as I closed the door behind me.
Walking up behind the couch, I reached around and hugged her from behind. "It was good. I managed to get everything done the first time, and already started writing the report."
I released her, and started heading for the stairs.
"Kurt."
I stopped and turned to see my sister smiling at me.
"What do you want for a birthday dinner?"
I smiled. "I don't need anything special, Sis. It's just another day."
She stood, and came over to me. "No it isn't. You're turning twenty two. That doesn't happen every day."
I enveloped her in my arms again, chuckling. "Okay, well how about some roasted rabbit?"
She laughed and pushed me away. "We don't have any rabbits in the freezer, so I guess you better go get some."
"Yes, Ma'am," I replied, heading up to get changed.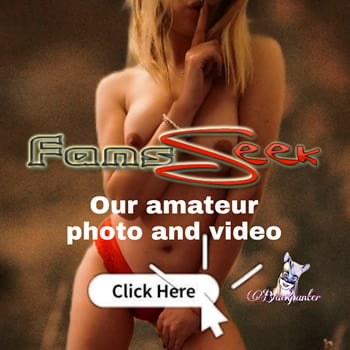 In my room I glanced at the calendar where I highlighted the different hunting seasons, and what I needed to wear. I quickly changed into my hunting gear, pulling on my blaze orange vest, and finishing the ensemble with a cap. Before I headed down I grabbed my cameras and made sure the batteries were all charged.