I could smell her arousal, which only spurred me on. With a smile, I kissed my way to the waist of her panties. With a growl, I ripped them from her body, tossing the scraps to the floor. Finally I nuzzled down over her neatly trimmed bush.
When I finally reached the apex between her legs, I inhaled deeply. "Cat, you smell delicious."
"Yes! Kurt, I'm yours! Eat me!"
I swiped my tongue from her hole to her clit, being sure to circle her hard nub, causing my sister to shudder. I didn't realize how close she was. That one lick was enough to set her off. Cat's back arched, and her body went rigid.
"WHAT THE FUCK IS GOING ON HERE!"
***
Chapter 5
I was annoyed. This was the first time I was making love to my woman, my sister, and we were interrupted. And not only were we interrupted, but we were interrupted by him.
I looked over at Karl, as he stood in the doorway. The expression on his face was almost comical; it was the perfect mixture of disbelief, horror, anger, and shame.
"What's it look like dickwad, my woman wants a baby. I can't rightly not give my woman what she wants, now can I?"
"That's right my big hunky man. Give me a baby!" Cat said in an alluring voice, as she traced her nails down my chest.
I smiled, turning to look at her again. I lunged forward to kiss her again.
Karl stood in shock in the doorway. "But you're her brother. She's my wife. You can't have a baby together!"
I broke the kiss with Cat, and glared at Karl. "She's MY woman, and she get what she wants." I grabbed my rampant prick and lined it up with her dripping hole without looking. "If my sister wants a baby, then she gets a baby!"
With those words I plunged in, still staring my brother-in-law in the eye. I buried my entire length into my sister in one stroke. She screamed out in, what I hoped was, pleasure, and Karl stared in shocked horror.
Looking away from our captive audience, I smiled at Cat. Now I knew it was pleasure she was feeling, as she smiled back at me. "That's it Kurt. Give me a baby. Fill me with your potent seed. Do what this limp dick never could."
Hearing my sister triggered the animal in me again. I pulled back until only the head was still in her steaming snatch, before driving back in hard. I set a blistering pace, and each time I bottomed out, Cat let out a grunt. As I pulled back she moaned.
The pleasure was indescribable. I'd experienced a few women in my life, but none compared to Cat. She was everything I could want in a woman. She wanted me for me, and I loved everything about her. Being able to cuckold her husband was just icing on the cake.
As I jackhammered into my sister, she held me close. I could feel her nails digging into my back.
"That's it Kurt! Give it to me. Give it to me hard. I want it! I want you!" Cat panted out as I pounded her.
It didn't take long for my pleasure to rise. I could feel my balls beginning to boil. "I'm close!"
Cat pushed me back slightly so she could look into my eyes. "Yes! Cum my Love. Cum in me."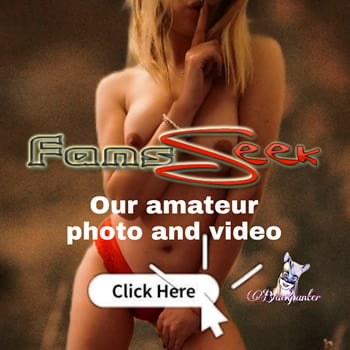 I glanced over at Karl who still stood in the doorway, unable to look away. With an angry growl, I drove home one last time, as I passed the point of no return. Staring Karl in the eye, I pumped my sister full of my potent seed. "She's MINE. Never again will you touch her!"