When we were in my bedroom, my sister finally released me, turned and threw herself into my arms, my cock plastered between us, and she hugged me tight, beginning to cry.
"I'm so sorry," she sobbed into my shoulder. I could feel her tears tracing their way down my naked chest. "I shouldn't have done that to you. But I had to put him in his place."
As the emotions coursing through me faded, I understood what my sister meant. The experience, challenging my brother-in-law for my sister, however little control he had before, was exhilarating and made me horny beyond belief. But at the same time, I knew my sister using me the way she did was wrong. Despite the wrongness though, I could feel the change putting Karl in his place made in me. When I said Catherine was mine, I meant it. That said, I knew she wasn't 'mine.' She wasn't a slave, she wasn't property, and I had no intention of treating her as such. But I did mean, she wasn't Karl's to command.
Catherine might have been his wife on paper still, but that's it. Catherine pledged herself as my woman, and I planned on treating her how a woman should be treated.
"Shh, Sis, it's fine. I understand," I replied, petting the back of her head, trying to comfort her, despite still being naked.
She argued, "No, it isn't fine–"
Catherine cut off as I reached down and grabbed her butt and lifted her. She let out a squeal of surprise, as I lifted her so we could see eye to eye. She wrapped her arms around my neck and legs around my waist to steady herself in my arms.
Tears were running down her face, and her lips were puffy from the crying. She looked so cute to me. Her nightie rode up because of how her legs were spread around me, and I could feel the heat radiating from her pussy. I could even feel her heat on my still rampant cock, bouncing just below her opening.
"Sis– Catherine, it's fine. I am your man now. I have been ever since that day. I put him in his place too! It's fine. Really," I argued emphatically.
Catherine had her lustful look on her face again. I'd seen it a few times since the first time when I confronted Karl, but not often. Now, though, with our faces so close, there was no mistaking her feelings for me. My cock twitched as I understood how she was feeling, and it bumped into her panty-clad sex.
Her eyes went wide, when she felt the contact.
"Are– are you still hard?"
I laughed at her surprised comment. "Of course. Not only do I have a gorgeous woman in my arms, I'm a horny young guy. If you give me a few minutes I'll take care of it and we can go to bed."
I set her down and grabbed a pair of athletic shorts, which I usually wore to bed. I was about to head to the bathroom but she stopped me.
"Kurt, wait."
I paused looking at her curiously.
"Did you mean it when you said I was yours?"
I could feel the possessiveness asserting itself in me again. "Yes," I replied, almost growling.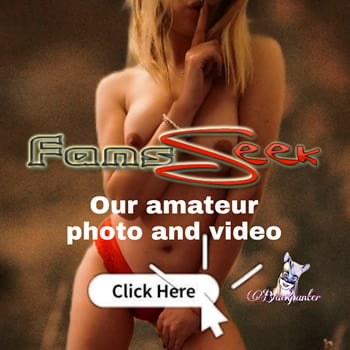 She walked up to me and pushed me to the bed. She directed me to lay down, and we both snuggled up, almost as though we were going to bed.