I was about to say something, but she beat me to it. "Kurt, you have done so much for me these past few months. Even before the attack. You took us in, always made sure we had food on the table, and did whatever you could to make sure we were taken care of."
She reached out and gently squeezed my cock, making me hiss in pleasure.
"Let me take care of this for you," she finished, beginning to stroke up and down my length.
I was lost in the pleasurable feelings. Weakly I protested, "You don't have to–"
"I know. I want to. You take care of me. Now let me take care of you," she replied, kissing along my chest.
I probably should have done more to protest. As I mentioned earlier, prior to this evening, nothing sexual happened between my sister and I. The problem, if it can be called that, is that with how busy I was, I didn't get the opportunity to date; with my sister sharing my bed, 'alone time' is in short supply. A great man once said, God gave men two heads, but only enough blood to run one at a time. And right then, the little head was in firm control.
I let my sister pump my tumescent length, and the feelings were better than anything I'd experienced before. In only a few minutes, I was close to the point of no return.
Throughout most of the handjob, Catherine was silent. She would look up at me, and when our eyes met, I'd see the love there. She would smile, then look back at what she was doing. When I was getting close though she leaned her head close to mine. She kissed her way up my jaw until she reached my ear. Then she whispered, "Kurt, you wouldn't believe how wet I get, when I watch you confront Karl. That first time when you told him he couldn't go back to the casino, I almost creamed my panties."
That was it for me. "Oh God, Cat–" I let out a grunt worthy of any bull, and released streams of my pent up seed. It blasted high into the air, and fell back on my stomach.
Throughout my orgasm, Catherine continued to pump me, drawing out my climax giving me the most pleasure. Finally, as I began to get truly sensitive, she slowed to a stop.
I turned my head to look at her, as I gasped for breath. We came together for our first truly passionate kiss. I'd love to say it was a spit swapping, tongue duel, but it wasn't. It was simply a passionate kiss showing how much we loved one another.
Catherine broke the kiss first. "Cat, eh. Is that what I am? Am I your Kitty?"
I smiled, then chuckled. I made a decision right then; it was that moment I truly accepted the change which happened in our family. "That's right! You may be Catherine to the world, but you're MY Cat."
"I love you, Kurt."
"I love you too, Sis. My Cat."
I used some tissues from the bedside table to clean my spunk off me, then we finished getting ready for bed. I didn't bother putting on shorts, I simply slid under the covers, and pulled my sister close.
***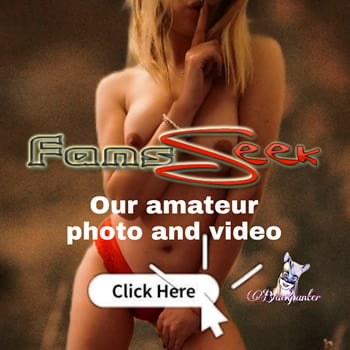 The rest of the weekend played out almost the same as it always did, with no more sexual exploits between Cat and myself. Karl and Cat did the normal chores they do on the weekends. I tried to spend as much time hunting as I could. It was almost the end of hunting season, with not much left in season and I wanted to get as many furs as I could.