Casting a knowing smile over her shoulder at her son, Cheryl led Nick back in and toward her room. Hayden watched them walk away, watching his mother's luscious legs as they propelled her down the hall. He closed his laptop and listened. From the balcony, all he could hear was the indistinct murmur of their voices talking quietly so he got up and padded quietly closer to his mother's carelessly open doorway.
Yet Hayden knew Cheryl's open door wasn't careless at all. He knew his mother was inviting her son to listen and even watch. Lingering near the door without trying to look in, he heard his mother ask Nick if his wife knew where he was.
Nick laughed. "Hell, no," he replied. "If she knew I came over here on my own she'd probably call that divorce lawyer she thinks I don't know she's fucking."
Cheryl snickered. "Well I guess we better not tell her, then. Now why don't you sit back and let me do the work?"
"Oh yeah," Nick replied, half in a growl.
Hayden waited and listened. Nick started sighing deeply.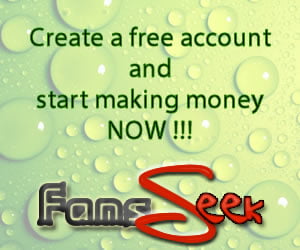 "Mmmm, that cock is getting hard so fast tonight," his mother said. "You must really need it."
"Fuck, yes, I need it bad," the man groaned.
"Oh, I love how big and hard you get for me," Cheryl said.
Hayden then chanced a quick look into his mother's bedroom doorway. The chair that was usually in the corner of the room near her computer table had been moved to the open area near the end of her bed. It was angled so Nick was facing the opposite corner and couldn't see the doorway. Meanwhile, while his mother was kneeling on the floor between Nick's feet, Hayden could see her clearly. He had an angled side view of Nick's naked body as he sat in the chair, and the man's fully aroused cock while his mother knelt on the carpet, stroking his shaft and fondling his balls with both of her hands. When she spotted her son looking in at them, that same, coy smile crossed her pretty lips but she didn't look at Hayden directly.
Hayden could tell his mother didn't want to draw Nick's attention to the doorway. He moved his body into the doorway so she could see him. Considering the way she had Nick distracted with her skillful attention to his excited cock it didn't seem like much a risk.
Cheryl was maddeningly patient in the way she stroked and caressed Nick's cock. Her hands looked just as skilled as Mika's, but her style was so different. She stroked Nick's cock with slow patience, thumbing the underside of the head and making him moan deeply. Hayden was amazed and his own cock was growing hot and hard in his shorts as he discovered his mother's avid love of cocks. The way she was handling Nick's cock looked like she was pleasing herself as much as him. But it was also just as clear that Cheryl was excited by having her son watch her.
Hayden pulled the band of his shorts down below his balls, exposing his impressively engorged cock to his kneeling mother as she deftly handled Nick's cock. He wanted her to see how she was affecting him, wrapping his hand around his thick, hard shaft and stroking it while she caressed and massaged the other man's cock.
"It's so hard, so nice. I love that cock," Cheryl cooed sexily. A quick dart of her eyes toward Hayden told him she really meant those words for him.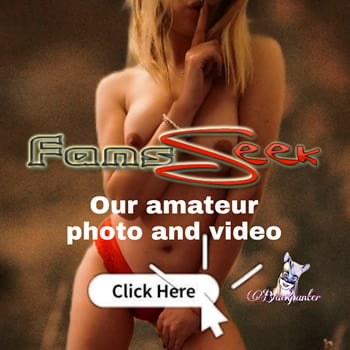 Meanwhile, Nick was sighing with pleasure while Cheryl patiently worked over his shaft and balls with both of her hands. Part of Hayden felt jealous, but throbbing excitement in his swollen rod was also because he felt proud of her. She was sexy and so amazing, and her son was astonished by the way she had the other man under her sexual spell. For that matter, she had her son under her spell, too. Hayden wanted to be the one sitting in that chair feeling his mother's special attention to his aching cock. He was sure she must be wishing the same thing, but they were mother and son, after all. They couldn't possibly go that far.