Her mother smiled, she liked the idea. "That's fine honey, why don't we go back in together?" The two of them went back to the master bedroom, holding hands. When they got to the door, Miki indicated that Kelly should go through first.
Kelly saw her father reclining on the bed. He was wearing his robe again, but it was loose and showed his muscular chest and abs. Her heart fluttered. Todd had just been staring up at the ceiling and both women could see that he had a worried look on his face. He looked towards them and saw the two of them framed in the door. He smiled, relieved.
"Todd, Kelly is feeling a little nervous, and she asked me to come with her." Miki told her husband. "She wanted me to come and sit in with you two."
Todd got up, and walked over to his daughter, took her hands in his, and pulled her close to him. She was still nervous, but she felt a lot better after seeing his reassuring smile.
He let go of her hands, and took her face in his own. He kissed her gently, and then held her hands again.
"I'm glad you came back. I want you to share this part of my life with me." He whispered in her ear. "But only if you're comfortable."
"It's okay, Daddy." She said. "I want to do this for you."
They both stood back, and faced each other. Todd took a moment and admired her beauty. Her long blonde hair, her soft skin, her full lips, and finally met her big, loving eyes.
"You're beautiful, Kelly." He told her.
She blushed, and smiled shyly. "Thank you." She wanted to touch him again, and she wanted dhim to touch her.
"So, how about you come lay on the bed?" He asked her. "We can take as long as you want."
She nodded, and he led her over to the bed. They sat down next to each other, side by side. He put his arm around her shoulder, and they started kissing. Their tongues intertwined as their lips played against each other.
Kelly pulled away gently. "Daddy, can we just kiss for a while, like this? I want to feel your body." She slid her hand down his back and felt the ripples in his muscles as his body responded to her touch.
"Sure honey, we can take this as slow or as fast as you like, whatever it takes." He ran his hand down her leg, feeling its smoothness.
Miki watched as the two of them kissed and touched each other. She was excited, thrilled that her plan to get her daughter to take over some of her sexual responsibilities was working.
Todd was surprised at how sensual Kelly was being with him. He wondered how much experience she had had with other men. He felt no jealousy, though; he knew that even if they continued this part of their relationship, she would have to lead her own life. He was only renting her body for a short time; he would enjoy it fully for an hour or two and be the best father possible for the rest of the day.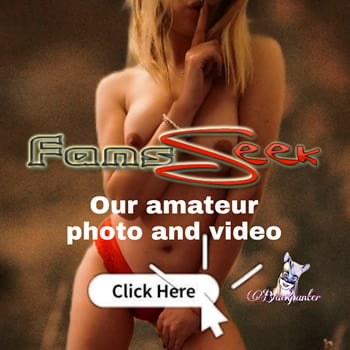 He ran his hands through her hair, and felt her soft skin under her chin. She felt her bra unclasp. Their mouths explored each other's lips, he ran his hands across her breasts, cupping and squeezing them, thrilled that she had taken after his family, where the women were busty and petite. She moaned softly as he caressed her soft skin.