Miki had heard the phone, and when she released the shaft from her mouth, she looked up at her husband. "Can you let me know who that was?"
He reached over and picked up the phone. He saw that it was his daughter and read the message out loud. Miki continued her slow, deliberate blowjob.
"Miki, are you serious about this?" His wife nodded while she continued to suck, "I shouldn't be surprised but, she agreed to it? How did you ever know this would work?"
She let his cock out of her mouth and began pumping with her hand. "I've always been good at knowing what motivates people." She returned his cock to her lips.
"Oh yeah? What motivates me?" He asked, stroking her hair.
"Fucking young women." She smiled as her head resumed bobbing on her husband's member.
"That's very true." He thought for a moment, and then added, "you knew I would do it?"
Without pausing, Miki moaned "mmm hmm."
Todd stroked her hair lovingly, "You're also good at knowing what makes you happy."
She stopped blowing him and began to kiss and muzzle his shaft, speaking into it, "making you happy and making our girls happy makes me happy."
"You make me happy," he told her.
She kissed the inside of her husband's thighs, and felt the warmth of his hard penis against her face.
…
It was late, Kelly's two sisters were sleeping, and she was up in her room, preparing with her mother. She was wearing a small amount of makeup, not too much, same with her perfume. She had on lacy black underwear under a blue robe. Even with her robe open, Kelly felt like the temperature in the room was rising.
"Remember, if anything doesn't feel right, you can stop at any time." Her mother reminded her for the 5th time.
"I know, Mom." She brushed her hair nervously.
"This is a big step, and I want this to be as good for you as it is for him." She said, to her daughter, with worry in her voice.
Kelly felt if she waited any longer, she was going to lose her nerve, so she put her hairbrush down on her desk. "Is he ready for me?"
"He's ready."
Kelly stood up, tied up her robe and opened her door.
She walked down the hallway towards his bedroom and went in, closing the door softly behind her. Her father came out of the adjoining bathroom, and she walked over to the bed. He was wearing a robe as well, but when she looked below his belt, she could see the outline of his cock. He saw her and took a deep breath.
"Are you ready for me?" She asked, in a seductive tone.
"Oh yes, I am." He answered.
She looked at him, and noticed that he was nervous, he didn't seem to have the confidence she suddenly felt. "You don't have to be scared, Daddy. I'm just going to take off your robe."
He laughed, and held his arms open for her. She pulled the robe from his shoulders, and he stood there, in front of her, naked.
She had never seen him like this before, and now she had to admit that he had the kind of toned body that she had always looked for. Her entire life she had seen him as a father, and now she was forcing herself to see him as a man.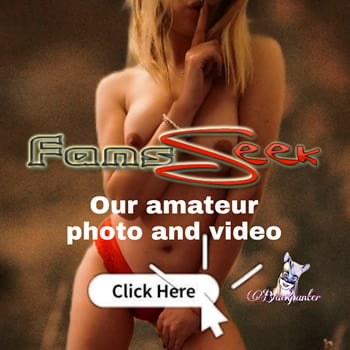 She turned around, standing before him, letting him look at her body. With her back to him, facing the door, she opened her robe. She let it slide down and hang off her waist as she showed off her back to him. She looked back, seductive, then let the robe fall to the floor. She slowly turned back towards him, in her black lingerie.