Hi, this is Kamesvarar. This part is in continuation with my earlier part. This is my experience with my anunt's daughter Suganya.
My aunt and uncle wanted Suganya to do her higher studies in our place. As my mom and her mom were too close, they agreed upon and got her admission into the collage and Suganya came down. My mom cares Suganya and her mom with lots of love. Similarly even I started to show lots of love and care for her. And both our parents liked it very much. Now I gained confidence from both side. But still Suganya did not give any move. I felt she wanted to be on safe side and did not intend for any such things. But it was not true.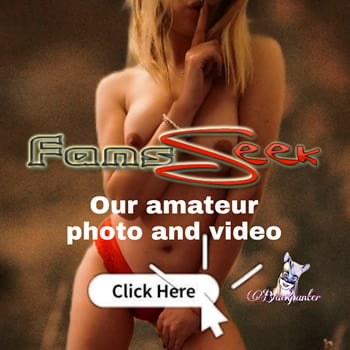 It was a Sunday, and my parents had to attend our relations wedding for the whole day. So they left early in morning when I was still sleeping. Suganya and myself were at home. As I woke up, I went to my shelf to take my brush and paste. To my surprise, I found Suganya's used panty kept over there. Suganya very well know that I am too crazy about used dirty panties. And that too with gel wetness in the pussy area drives me crazy. I slowly went out to see what Suganya was doing. She saw me coming out from my room. With a husky squeekee voice she asked 'I guess you noticed what was in your shelf?' I dint speak a word. But I knew she was all set and ready to start. I went into my bathroom to get myself ready. I had face wash and bath. As I finished and opened the door, Suganya was standing in front. I was with just a towel and nothing on me. She said 'answer to my panty and then step out'. I straight went and took the panty and sniffed it deep and started to lick the pussy area with gel. She was watching me from the other side. She came close to me and looked into my eyes, slowly undid my towel and knelt down. My penis was in 9 position. She slowly started to lick the tip of my penis with touching it. It was after a long time she is licking my penis. It was a wonderful sensation. She was licking and rolling her tongue on the lip of my fore skin. Then slowly with the suction force she was taking my cock into her mouth. It was immense feeling. She always play with my penis without touching it. She made it stiff and started to lick from the balls to the tip from all sides. She was not in a hurry. Her doings were soft and smooth. She made my precum start to ooze from my penis. She wanted to take cow position. She the came from back between my legs and started licking the penis tip, rolled her tongue and slid my mouth into her mouth. She was sucking my scrotum into her mouth and chewing like chewing gum and biting it soft with her teeth. She was playing with it for about almost forty five minutes I guess. Then after I could not hold my penis started to get more stiffer. She knew that I was about to come. She started to knead my balls and suck harder. She wanted me to come into her mouth. It was long time since she took my cum into her mouth and drank. I came with full force and she gulped my whole cum. But still she was sucking hard. Soon my fellow started to grow small. But still she liked it and was nibbling with her tongue and teeth. I was really happy because, usually girls like big penis. But she loved my small one. She says she preferred small than big as she enjoyed oral. Now it was my turn but Suganya was hungry so we thought of have breakfast at restaurant.