​​Hi, this is Kamesvarar. This part is in continuation with my earlier part. This is my experience with my anunt's daughter Suganya.
This all happened when I had been to my aunt's house to stay.The very same evening, uncle and aunt were sitting and discussing about a marriage visit of uncle side family. It was important marriage and could not neglect. They were confused. I asked aunt what was the confusion all about. She said, they had to attend the marriage which was for two days and they wanted me to stay for few more days. So I said it was not a problem and I would take care of my self. She the issue was, Suganya has special class and cannot miss it. So she wanted me to stay and take care of Suganya. Now some thing totally sprang into me. I said it was not a problem. I will take care of her and they can leave without any worries.
The next morning Suganya left for her special class, aunt and uncle for the marriage. I was alone at home. Suganya was to come back by evening. I was going around the house. I saw small hand bag in Suganya room in her shelf. It was kept on top where it cannot be reached easily. I slowly picked and opened it. I found some condoms, few where open and few seal packed. Now I gained full courage to play with her freely with out any hesitation. Later, when i went into bathroom for bath, I saw her panties put for wash. I took those and smelt the pussy fragrance. It was mind driving. I started to fascinate my play with her. I shook off and ejaculated twice. Then I finished my bath and came out.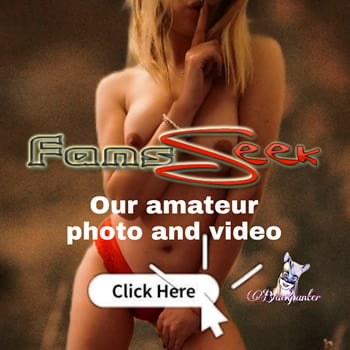 It was noon, when I was watching TV, door bell rang. To my surprise it was Suganya. She gave me a wicked smile while entering. I asked her how come she was so early, she said she had some urgent work at home. She asked 'what were you doing?' I thought of telling her. But I felt let me wait and watch. I answered 'nothing special'. She said 'nothing? waste guy…' I asked her 'why you say so?' She said 'I would have shook off atleast four times by now'. I thought to myself that she was a sex babe and the guy marry will have full of fun. As she entered she closed all the doors and windows, went in and changed into a transparent nightie
. I was watching songs. She sat on the other side of me putting her legs on top of the sofa, partly showing her panty. I knew she was getting all set to start. After watching for few minutes, she said it was boring. I said 'ok then tell what to do'. She turned round and asked me 'will you show me your full penis?' I said 'now that I am in your house, I your play toy and can do anything you like'. She again asked 'then will you show me?' I said 'yes'. She immediately came and sat in front, between my legs and said 'show me now'. I was wearing lungi and no underwear. My dick was up by now. She slowly moved my lungi on either side and took my dick out. She was squeezing it. My pre cum started to flow. She pushed my legs apart and held it with both her hands and slowly started to lick my penis tip without touching it. My god, it was immense feeling. She slowly slid my fore skid with her lips and took it fully inside her mouth and started to suck in slow motion. I was totally sunk. She was sucking and licking my balls. This went on for about 20 minutes. I was controlling to sustain my ejaculation. But I could not hold more longer and I exploded into her mouth. She left not a single drop. She was clean on my dick. She got up and said 'dint I say I will not leave you until I do this?'
She now slowly stood in front of me and asked 'have you seen a girl nude? I said 'not yet'. She said 'now see, and do as you like. I am here for you'. I slowly put my hands on her waist and started to kiss her lips. She was smelling my fresh sperm. Slowly slid her nightie down on the floor. She was with slip and panty. I started to kiss her all over. Her arm pits were superb. It had soft fine hair and smelling her sweat. I boosted my mood more. I started to lick her nipple. It was maroon in colour with light pink out lined. It was soft and fluffy. I was sucking and playing with it for about five minutes. Then I started to lick her navel and slowly descended down to her panty. She moved to have it removed. Slowly pulled it down by her legs was off on the floor. She was standing fully nude. Young sex goddess fully nude. I took her to the bed in her room, laid her and moved her legs apart. She said 'lick me and fuck me with your tongue and make me come before you do anything to me. She held her legs apart like a frog laid upside. She was in an immaculate position. My face fully sat between her legs with out any obstruction. I started to lick her pussy juice fresh coming out then. It started to flow more intense. she was getting hotter and hotter. I did not stop my licking. I could feel her clitoris swelling. I could hold with my tongue and suck it. She was moaning and stretching. She became fully hot. Started to press my head more deeper into her. Suddenly she started to shiver and push my head in rhythmic manner. I was sure she was about to come. I increased the intensity and she came with big moaning sound. Immediately a load of pussy juice came gushing out. It was of totally different taste. More tastier than usual pussy juice. She held my head pushing into her in between legs for some time until she came to normal.