Hi, this is Kamesvarar. This part is in continuation with my earlier part. This is my experience with my anunt's daughter Suganya.
Until we got free, we were just limiting ourselves to kissing. I said Suganya that I feel very bad that I could not lick her pussy the other day. And I was desperate for it. She said even she wanted it. But she said 'dont worry dear I'l leave my used panty in your shelf for a day'. I was really happy. Suganya knows that Im crazy about her used used panty and Im a sniffer boy. She tells me to sniff and lick her panty in front of her and enjoys me doing it. She also lets me sniff and lick her panty when she has wore. She loves the feel of my tongue
Soon within weeks my parents moved on to nearby city. And we were let free and the full house was ours.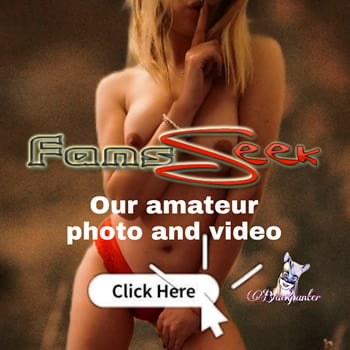 Two days after, it was Suganya's birthday. So I planed to give her a surprise. A day before I ordered for a fresh cream cake, which is her favorite. Just before 12am I fixed the cake on the dining table and slowly sneaked into Suganya's room. She was talking to her friend on her mobile. As she saw me she disconnected the call. I closed her eyes and slowly guided her to the dining table and opened her eyes. She was surprised and very happy. I said 'I want you to cut this cake in your birth day suit'. She looked into my eyes and said 'ok, then get me into it'. I slowly moved towards her and started to unbutton her night shirt. She was wearing a thin white slips. I could see her panty band peeping out from her night pant. Slowly moved her slips by her shoulders. Her bare breasts were now exposed. Her maroon nipples were showing its peak. I slowly moved my hand down between her legs over her pants. Pulled her pants down and she was standing just with her panties. All the lights were off except for a dim light in the living room. And she was looking dam sexy like goddess. Now I slowly rolled her panty down by her legs and she put it on the floor. She was totally nude in her birth day suit. I lit the candles and told her to cut the cake. She said she wanted to do it in a different way. She want me also to get into birth day suit. I agreed and she took my clothes off. Well, I had just a t-shirt and shorts. I wore nothing inside. We both stood nude there. She said she would cut the cake with my tool. She knelt on the floor and started to lick my tool. My penis started to rise and soon stood strong and erect. She place the fresh cream cake on the coffee table and started to cut with my penis. She as well scooped the fresh cream by my penis and started to eat and suck. She had her mouth full of fresh cream cake and my penis moving in and out. It was soft and smooth gliding in and out. She then took a piece and gave me. I said I wish to eat it from her pussy crack. So she got on the dining table and lay spreading her legs and place a piece of cake between her pussy and fresh cream around. I slowly started to lick the fresh cream. It was so smooth the piece of cake was moving more inside her pussy. I was sucking and licking. It was immaculate. Fresh cream cake mixed with pussy juice. It was a different fragrance. Suganya was almost to her peak and was about to come. She wanted me to lick and suck more faster. I increased my speed of tongue licking her pussy and clitoris. Soon she came with a loud moan.