Kelly interrupted her, Abby would probably figure it out if she worked through the logic. "Look, this is a big deal for me, I've never been asked for anything like this before, and the money is… surprisingly good." Kelly pulled out the sheet of paper that her mother had given her. Abby took a look at it, she raised her eyebrows.
"What's this for?"
"It's to be on call, to provide, uh, services at specific times of day, 7 days a week. I get the sense that the kind of things that this guy might be into are pretty standard."
"Pretty standard? You don't know? You should probably ask before you get involved with anything."
"Well, how do I ask?"
"You just ask. It's as simple as that. Some of my clients," Abby looked around to make sure no one could hear. She spoke quietly, "don't really want to do anything at all, they just want to talk. Maybe that's all he wants"
Kelly looked down, "I'm pretty sure that's not all he wants," she said quietly.
"Just ask, ask him right now actually, I can tell you if this is a good deal that you're getting."
"Right now?" Kelly was undone by the immediacy. Was she really considering this? Her heart leapt into her throat, she looked around the cafe, all of those people just having normal conversations, and here she was about to upend her life.
And yet she found her hand pulling out her phone, she put in her mom's contact info and Abby reached over and took it from her, "I'll type out the message." Kelly was horrified until Abby said "Jesus Christ be careful! You put your mom's phone number in here."
Kelly fake laughed "Wow, that would have been awkward!"
Her friend removed the contact and continued on. Kelly thought that she should stop her from typing out the message, maybe this has gone too far, but she didn't. She watched her friend typing away and then held her hand out as Abby handed it back.
She read it over. "I'm considering your offer, but I have a few questions. First, what kind of services will I be expected to perform? Please be specific, and I'll be able to let you know what I can and can't do. Second, can we clear up when I'll need to be available for these duties? Last, as far as payment, we may need to negotiate the number based on the other two questions." She looked at the words, and read them over again. She knew on some level that she shouldn't send this message, that it would start her down a path that one couldn't come back from. Maybe this was something that she really wanted to do? She typed "Mom" in the To field, and without thinking she hit send.
She immediately felt scared, her stomach lept into her throat. Her friend saw her concern and reached her hand over and placed it comfortingly on her friend's shoulder. "Hey! You're just asking questions you don't need to do anything you don't want to. You're in control!"
But Kelly wasn't so sure.
…
The message was received in Todd and Miki's room. The room was dark and the phone buzzed from an end table.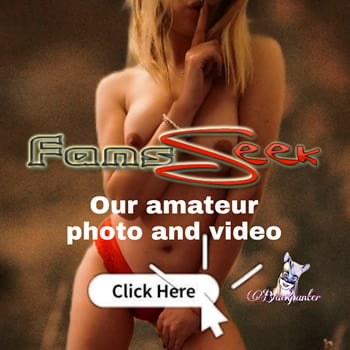 Todd's eyes went to the phone, he was relaxed, fully naked, in a leather chair at the corner of the room, facing the bed. His wife, Miki, was on her knees between his legs, sucking his cock. He stroked her hair as a way of letting her know what a good job she was doing.