He looked at her, admiring her body, and he kissed her again, his tongue entering her mouth as their hands moved on each other's bodies. He felt her hands on his chest as they ran over his body, and felt his muscles.
She felt his hard cock pressing against her stomach, and she moved her hand up to it, and started rubbing it.
"Oh god, yes." He groaned.
"Do you want me to make you cum with my hand?" She asked.
"Not yet." He told her, "I want to see you take my cock in your mouth."
Miki interjected gently. "Why don't I handle it this first time? You two can get better acquainted." She began moving down to the end of the bed, and settling herself between her husband's legs.
"Are you sure, Mom?" Kelly asked, "I think I can handle it now." She spoke into her father's hair as he buried his face in her neck, kissing and nuzzling her skin. Her mother didn't reply, she had already started taking Todd's cock into her mouth.
Miki took his entire length and Todd sighed loudly into Kelly's hair. It made Kelly's heart flutter with excitement. She felt her father's reaction to what Miki was doing with her mouth in her father's kisses and caresses. Every time his wife would slide her mouth down his shaft, Todd with hug his daughter more deeply.
Kelly closed her eyes again and enjoyed the sensual feelings of kissing and touching her father. She could hear her mother sucking on his cock. His arms squeezed her tightly. She heard him moan.
She opened her eyes to watch her mother in action and she watched as her father gripped the back of Miki's head. Kelly put her hand over her father's, as he helped to direct Miki's blowjob.
She was getting more turned on by the second.
"I'm gonna cum." Todd moaned, and he felt his cock start to swell. He kissed his daughter as his body tensed up, Miki's head was bobbing up and down quickly now, taking him deep into her throat.
Kelly felt him shake, as if she could feel his seed shooting into her mother's mouth. He moaned into her mouth. "Oh fuck." He cried out as they both gripped Miki's hair tightly.
Miki swallowed all of his cum, and then she pulled his cock from her mouth, and looked up at him, smiling. She kissed his cock, and stood up, heading towards the bathroom. Kelly and Todd watched her go, then the father and daughter relaxed in each other's arms.They kissed passionately once again.
"That was amazing." Kelly told her father
Todd told his daughter, "Thank you for being a part of that."
By the time Miki had returned from brushing her teeth, they had fallen asleep together. She crawled into bed with them, and cuddled up next to her husband.
…
The next morning, Miki woke up early and looked at the clock. Kelly and Todd clung to each other, still asleep. She sat up and leaned over her husband to whisper in her daughter's ear. "Kelly, you need to wake up," Miki said.
Kelly was groggy, and she mumbled something.
"Kelly, you need to get back to your own bed, so your sisters don't find out about this." Kelly's eyes shot open.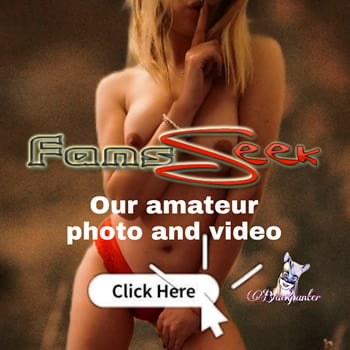 "How much time do I have?" She asked, sleepily.