At the booth we sat next to each other and his hand had strayed to my leg. I didn't discourage this as I was looking forward to a bit of fun and felt I owed Tracey one as I had backed out on the double date a few weeks earlier.
"Hoy mister," I said to him as his hand began to stray a bit northwards on my legs. "What you playing at!"
"Just getting a little sly feel of the sexiest woman in here," he charmingly responded.
"Oh you are smooth!" I replied as his hand stayed exactly where It was.
"I mean it," he said. "Nath is having great fun with your pal but I prefer my women less curvaceous," he said.
"What you mean?" I asked. "Are you trying to say my pals fat!" I cheekily responded.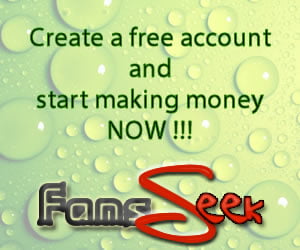 "No of course not," he quickly said back apologetically.
"I'm only kidding," I replied.
No one could call Tracey fat she has big tits which naturally lean her to the fuller figure but she is as fit as a flee and goes to the gym at least 4 times a week, after all that's how she hooked up with Nathan.
"I will take the compliment though," I said adding, "You ain't too bad looking yourself!"
"Well thanks for the glowing terms," he laughed.
He knew he was good looking and that's partly the kind of thing that turns me away from such types. Over confidence can very easily be arrogance.
In his case I was willing to make the effort though. He had a cracking tight arse and I was eager to get to grips with it and anything else I could get my hands on later.
After a while we were up dancing as well and soon the disco style turned to more intimate smooches and close dances. His hands wandered over my back and slowly round my waist and I have to admit my pussy was getting its usual tingles of thrilling anticipation.
As we smooched a bit his hands strayed to my ass area and I did likewise getting a good handful of his taut arse in my hands. He was now muttering niceties in my ears as we slow danced and I could sense the start of a hard on twitching in his pants.
"Oh that feels nice!" I said as his hands massaged my arse. "And so does that bulge that's growing here too!" I laughingly teased.
He smiled at me and pushed his hard on into me a little more as we danced closer. As he was much taller than me it rubbed against my tummy and he had a good view down my cleavage as we continued our erotic dance.
"Nice tits," he said to me ogling down my mini dress.
"Cheeky so and so," I replied in jest as I again caressed his ass cheeks.
We continued dancing and he spurn me round so that my back was to a wall away from the others.
At this point one of his hands moved from my arse to my front and worked its way up to my tits, he rubbed them gently as we swayed and I sighed as he did so.
"Dirty fucker," I laughed.
"You're not complaining!" he said back to me as his hand slipped inside my dress and gave my tit a playful squeeze.
"Hoy mister! Someone might see us," I teased.
"Then lucky them," he jokingly replied.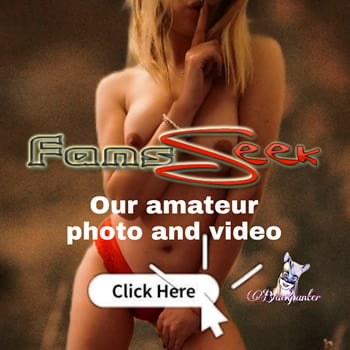 Over his shoulder I could see Tracey was getting much of the same treatment from his brother, except she was in the middle of the dance floor with his hands all over her huge tits.