We then moved back beside the guys who lent back and allowed us both access to their trousers.
Both by now sported nice stiifys as we unbuckled their trousers and unzipped them releasing two massive, hard cocks as we sat at the table.
We both then began to play with our guys cocks under the table. Both slowly tracing our fingers up and down the shaft length and then giving them a good, hard wank for measure.
I spat into my hand to lubricate Jason's prick and quickly Tracey followed suit. The music pumping from the disco muted our slopping hand-jobs as we wanked their tools slipping our pumping fists up and down their now slippery wet shafts.
After a few minutes of wanking and teasing I wanted a cock in my mouth.
This was going to prove difficult. At first I thought of getting under the table to suck Jase off but that seemed a bit outrageous and so I lent over and whispered to him.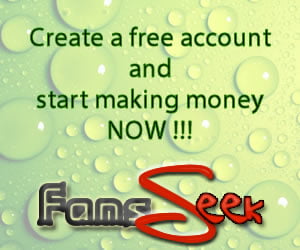 "I wanna taste you. I want you in my mouth now!" I said to him in hushed tones. Licking his ear as I did so and then ramming my tongue deep into it.
Fuck I was feeling so horny by now!
"Oh fuck yes darling," he replied.
"What you saying?" Tracey asked and when I told her of my need for a cock in my mouth we then chatted about how we both wanted to suck the guys off before we left he club.
We decided after some persuasion that we could do it at the table as a dare.
They both moved beside each other with me on the one side of Jase as Tracey took up the position beside Nathan.
Their hard cocks still poked out of their unbuckled trousers and it wasn't too difficult for us to bend over and take them into our mouths from this position.
It must have been obvious to anyone who had been watching us that both Tracey and I were now gobbling on cock.
We both had disappeared from view somewhat and whilst our arses and legs may have been visible our heads weren't, save for maybe the glimpse of them bobbing up and down as we sucked on hard fucking prick.
I felt so wanton and brazen for doing this but at the same time the thrill was exhilarating and I was gushing juice from my cunt as I took Jase into my mouth.
It was a good sized cock, not huge but ample enough and to have my lips and tongue darting and flicking over its shiny head, then having the full length disappears into my mouth, whilst in such a public place was a massive turn on.
As I sucked and dribbled spit all over his red shiny love truncheon, I could see Traceys mouth literally stuffed with throbbing huge fucking cock.
She had said Nathan was well hung and she wasn't kidding. She seemed to have only about two thirds of it in her mouth with a good few inches to its base and a set of curls still visible.
We both continued sucking for a few minutes and no one had come over at all.
"I don't think anyone can see," Jase said as I continued to lick at his bell end, tracing my tongue over his hole and around his glans.
"Good then I can get you to fucking spunk in my mouth then," I muttered as I quickly resumed the blow-job.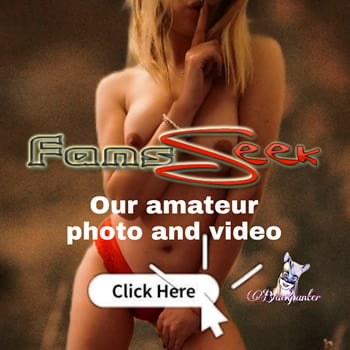 "Race you!" Tracey said as she also began to bob her head more vigorously on Nathan's huge cock.