Jason them moved in for a kiss and I eagerly responded planting a wet and lingering sloppy kiss first onto his lips, and them we fully opened our mouths and really got our tongues working into each other in quite a heated and passionate French kiss. By this point he had his right hand up the front of my mini dress and was playing with my ever dampening, panty encased pussy.
I was so fucking turned on by this point I simply parted my legs in a total brazen manner to allow him better access up to my sopping gash.
"Fucking hell you're getting me going!" I whispered to him during one of our breaks from kissing.
"I know I can tell, you're wet as fuck love!" he said and with this he actually slipped a finger past my red knickers and straight up my cunt right there on the dance floor.
"Oh fuck yes," I hissed back at him as he slowly dipped it up my ever dampening quim.
"You're a right goer eh love," he sneeringly said to me.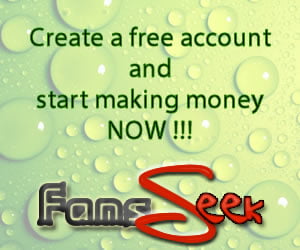 "You complaining then?" I teased as I writhed onto his finger which was now knuckle deep up me.
"Fuck no!" he said to me. "I love my women married, game for it and a bit slutty," he added
"Good," I replied. "Cos I'm all three and in a right fucking slutty mood."
I had now placed one of my hands on his stiffening bulge and was rubbing it gently as we carried on our dirty embrace
"Lets get back to the booth," I then said to him.
"What for love?" he asked.
"You will see!" I teased and as I moved away from him, his finger slopped out of me and as the music finished we walked back to the dark booth area.
Once we had taken our seats again Jase cuddled up to me in the corner. We were facing outwards with our backs against a wall.
Tracey was by now heading to the bar area hand in hand with Nathan.
Jase and I resumed our kissing and within seconds my hands were all over his cock and hard on.
I rubbed at his trousers feeling his twitching prick through the material, at the same time he had one hand up my dress toying with my fucking soaking cunt lips and the other was gently massaging my tits.
"Go on get a couple of fucking fingers up me," I hissed at him.
He laughed adding that I was as randy as Tracey had said.
Without any further prompting two fingers found there way up my fuck tube as he began to roughly prod, poke and finger fuck me under the table.
I wantonly spread my legs to let him get better access, slipping one foot in my red high heel onto the seats beside us.
He was doing his best but it was obvious my knickers were proving an obstacle.
I was also desperate for to get hold of some hard prick by now as well.
"Wait a moment," I quickly said and with this I straightened myself off and dashed to the ladies room.
Once in there I found an empty cubicle and took my knickers, sliding them down my bare legs and over my red heels, then popping them into my handbag. While in there I gave my clitty a little tease and dipped three fingers up my slippery twat as well.
I was fucking dripping with steaming cunny juice.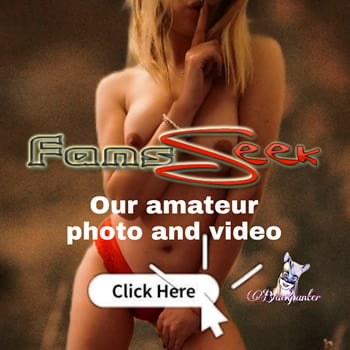 With my now bare cunt under my mini dress I calmly walked quickly back into the club area to find Tracey and Nathan sitting beside us.