They were having a good snog themselves and his hands were also all over her huge titties as they embraced.
"It should be easier for you now lover!" I whispered to Jase.
He asked what I meant and I guided his right hand to my dress and up the front. This caught the attention of Tracey and she laughed breaking away from her kiss with Nathan.
"Randy bitch!" she said to me.
"Takes one to know one," I quipped back.
I then resumed my previous position and spread my legs wide for my young Lothario.Placing my right foot on a chair to our side. My tight mini dress rolled up my legs, showing bare flesh from my red high heels to my thigh area.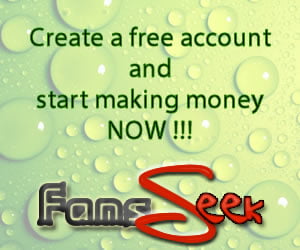 My anklet hung and swung around my ankle and shone in the light of the nightclub lights. In this position it allowed Jase to get his full hand working up to my cunt area.
"Fuck me, you are a dirty slag," he joked realising what was now missing. "You've taken your bloody knickers off you randy bitch!" he laughed.
Nathan heard this and both he and Tracey now watched as Jase slipped two fingers easily up my shaved dripping hole.
"Fuck me," Nathan commented as they watched the two fingers then a third disappear knuckle deep up my aching slit.
Tracey then mumbled something about not being undone and Nathan's hands began to wander up her little dress too.
I sat in the club, willingly being finger fucked roughly by Jase as Nathan began to do the same to Tracey.
The randy tart had already removed her thong!
"You randy bugger," I said noticing her bald pussy. "When did you do that?"
"Oh they came off on my last visit to the loo," she laughed. " I knew I would want some attention before we get home," she added.
"You're a right randy pair," they both said and the two brothers then continued their sloppy, simultaneous, filthy, finger fucking of us both.
Jason's hand and fingers were becoming increasingly coated in my cunt juice and after a few minutes of deep pummelling by his fingers I was as turned on as hell.
He played with my clit intermittently at the same time as delving up to my womb with his probing fingers.
Tracey now had four of Nathan's stuffed up her sloppy cunt as he fingered her roughly as they kissed.
Her tongue was lashing in and out of his mouth as she was clearly almost cumming off on his fingers.
The scene was having an effect on me too. Seeing Tracey's tiny little dress up around her hips, her left leg splayed wide with Nathan really fucking her aching married cunt hard with his fingers was getting me even more juiced up.
"I want some fucking cock," I announced to Jase.
"Me too!" Tracey said in reply.
"Lets have a little play and feel before we head back to the flat guys," I said and with his they removed their heavily coated fingers from our cunnys.
"I wanna taste!" I teasingly said as I looked at Nathans dripping fingers.
"Oh fuck yes. Me too," Tracey added and so we both swapped positions to eagerly lap up each others pussy juice from the guys fingers.
I savoured her taste knowing that I would be getting to taste it for the first time properly later.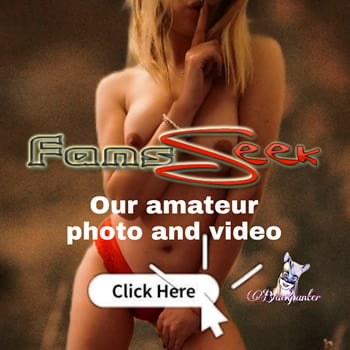 We have shared many guys before and I have sucked many a cock coated in her cum as she has done with me, but I knew tonight would be my first dive into her cunt for real.