Kya apke wahan hairs hain, she asked me in a very low voice, indicating place between my legs. You mad, every woman has hairs there, I replied her. So do you wax them too, she asked me. I use veet, usse easily nikal jate hain, I told her. After completing waxing, I also became ready. Suddenly Nandan came there and his mouth remained open when he saw me, wow Sheetal didi you are looking so beautiful, just like an actress. I looked at him and said thanks for the complements, you too are looking very very handsome and smart. He just smiled. As usual, it was a very busy night. Marriage function was over and Komal went to her sasural. I was fully tired. I wanted to sleep and went to bed after taking breakfast. Afternoon I waked up. Now I was feeling fresh. I took bath and became ready to go to Ahmedabad. But my aunt told no no Sheetal you can not go. You came here after a long time, you have to stay here at least for a week. She said very strongly and I could see a lot of love in her eyes. I could not say no. I informed my in-laws and my office and took leave for a week.
In the next three days all customs were over and relatives had gone. Now only four members, including me were there.
At night after dinner we all were gossiping. At eleven o'clock mausi told let us go to bed now, it is late now. There were four bedrooms in the house. She told me to sleep in one bedroom but I told I have no habit of sleeping alone in a room. Nandan told Sheetal didi you sleep in my bedroom. Aunty told it will be good. We entered the bedroom. It was a study cum bedroom. One big double bed was there. Nandan said Sheetal didi you sleep on the bed I will sleep on the floor. But I told, why, bed is very big we both can easily sleep on bed. He switched off the light. I said, Nandan please put on night lamp, I can not sleep in dark. I was not feeling sleepy, so, I told Nandan to come close to me, so that we can talk slowly, others will not get disturbed. He came close to me. We were talking about so many things, as we met after more than five years. Suddenly he said Sheetal didi you are very beautiful. I smiled and said, earlier also you told me the same. Am I really so beautiful. He said, I swear. I laughed. He said after marriage you have become more beautiful, what is the reason? I said, that you will come to know when you get married.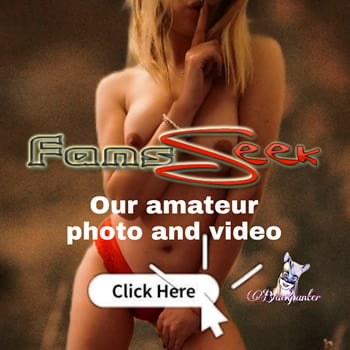 He was surprised and said what do you mean? I said that means you do not know any thing till know. He asked please do not confuse me, tell me clearly. I put my index finger on his chest and said when a man loves a woman, both become beautiful, now understood ? He was not getting me. I was moving my finger on his chest and then I started doing comb in his hairs with my fingers. He was looking very handsome. His cheeks and lips were very nice. Nandan was enjoying my touch in his hairs and on chest. Nandan said, Sheetal didi your lips are very nice, you looks even more beautiful when you smile. Nandan was taking much interest in me, many times he told me that I am very beautiful. I asked, do you have any girlfriend. He blushed and said no. I said oh I see, that's why you are taking that much interest in me. He blushed again and said I am sorry. I said, ok no need to say sorry. It is quite common. You can say anything to me whatever you like. I hold his hand and put on my cheeks, he shivered. I asked what happened ? He said your cheeks are very smooth and soft. I smiled. Mischievously, I asked, do you want something more? I started teasing. He did not answer. I went closer to him and kissed his cheeks. I was seeing his face expessions, he bowed and whispered some words, I could understand, he got excited. I also got little excited. Then slowly I hold his hands and put on my boobs. He shivered and me also. I smiled and asked how do you feel? He whispered nice. I knew whatever was happening was not good but I was getting some excitement. With a wicked smile I said, squeeze them. He surprised and followed what I said. I was enjoying his touch. I closed my eyes. My heart was beating fast. Now I was feeling itching between my thighs. I opened my eyes and kissed on his lips. He moaned, oh Sheetal didi you are so good, I kissed again his lips, he closed his eyes.